So You Think You Do a Lot of Driving? 18th August, 2016
Aug 18, 2016
Loading...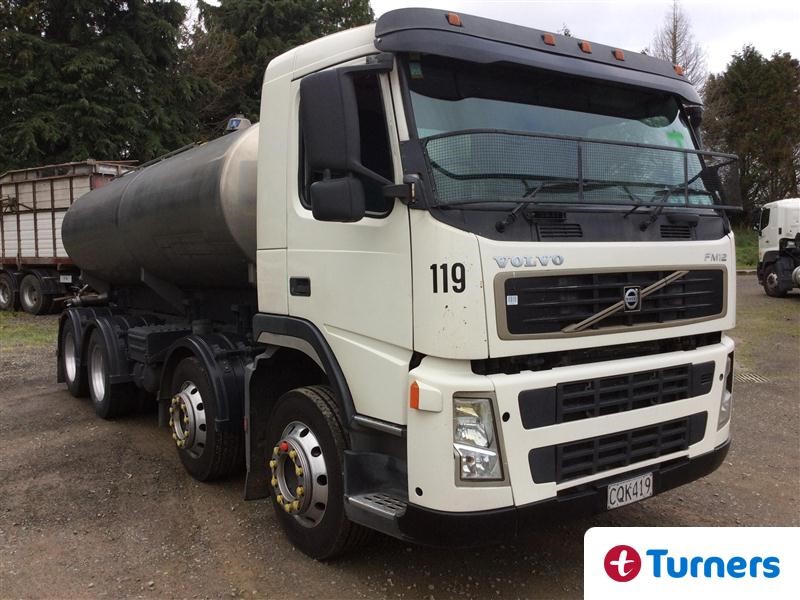 Last year we wrote about a 1993 Toyota Hilux that had travelled 1.2 million kilometres with its first owner behind the wheel. It caused a bit of a stir and was covered by various TV and print media. It's not often you come across a vehicle with over a million kms on the clock...unless you look in the truck section of the Turners website, that is.
There's no denying the huge K's racked up by the plucky little four pot Hilux was very impressive. And it did mean its owner was averaging a bum numbing 1048kms a week in a driver seat only slightly more comfortable than an airport departure gate plastic bench. But as impressive as that was to the average drivers amongst us there was probably quite a few truck drivers out there joking about the luxury of only driving 1000kms a week. I say this because one look at the trucks for sale section of the Turners Website currently shows 31 trucks with over a million kms on the clock. The above 2005 Volvo has ticked over 2 million and looks to be ready for more. But even more impressive it this 2009 Volvo showing over 1.3 million clicks meaning its driver was averaging an impressive 3730kms per week or, based on a six day week, 621 kms a day. That means the driver is covering 78kms every hour in an 8 hour day not including breaks. This crude calculation doesn't account for holidays and sick days either but assumes one driver where it was probably shared amongst several.
There is a shortage of heavy truck drivers in NZ and it's maybe not hard to see why. The hours are punishing, driving on NZ roads with other NZ drivers can't be fun, the road food can't be great, the money ($32k - $67k per year) is hardly stellar and the licensing requirements are strict and expensive. And with road freight increasing 60% since 2000 the demand is high but so is competition, keeping wages down. And since 2000 the driver stock has increased by just 10% meaning that the current crop of truck drivers is driving further than ever.
So next time you're cursing that long 40 minute drive to work take a moment to think of the truckers whose daily commute has barely begun.
Leave a Comment
Please login to comment