The Man Pod and other Delights - 28th January, 2016
Jan 28, 2016
Loading...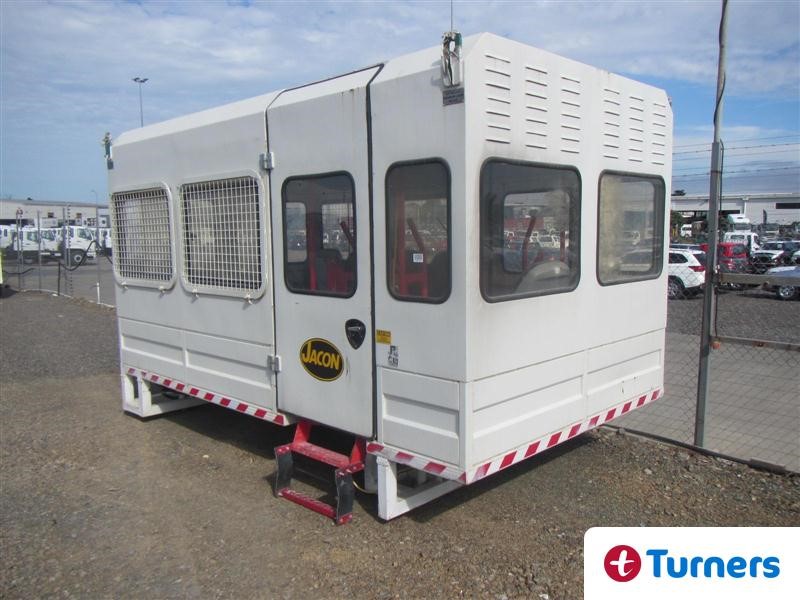 The Waterview Connection in Auckland is currently the largest infrastructure project under construction in NZ and Turners has the job of selling the assets as they are no longer needed. It will be the largest infrastructure asset sale ever in NZ. But for the average punter, who's not planning on large scale engineering projects in the near future, what is there of interest? Well, we give you the Man Pod.
The Man Pod is similar to an iPod except that it holds men (and presumably women) rather than music. It is designed to be used in tunnel construction for transporting personnel but what could its uses be post tunnelling? Well this steel room with 10 seats, mesh over the windows and ladders on both sides would make a great site office or storage room. But with a little imagination it could make for a small bar. Sure the 5 seats along each side facing each other is maybe not conducive to a relaxed bar environment but with a re-jig of the interior and some appropriate decor and you could have your own bar that all your friends will want to visit. Possible names for this bar could be "The Light at the End of the Tunnel" or just "The Tunnel Bar". Or for those wanting an English themed pub how about "The Pig and Tunnel"? For the would be landlord with fewer friends or in search of a cosier option there are is also a security booth that is just screaming out to be turned into your neighbourhood's smallest bar. Measuring just 1.8 metres x 1.8 metres it could maybe assume the moniker "The Tardis Bar".
Of course there is a myriad of uses for these structures (the Man Pod would make a cool Man Cave and the booth a decent garden shed) you just need to use your imagination. These and many more items used in this massive project are for sale now with more being added as they are decommissioned.
Leave a Comment
Please login to comment