Sharp Super Snipe - 26th January, 2016
Jan 26, 2016
Loading...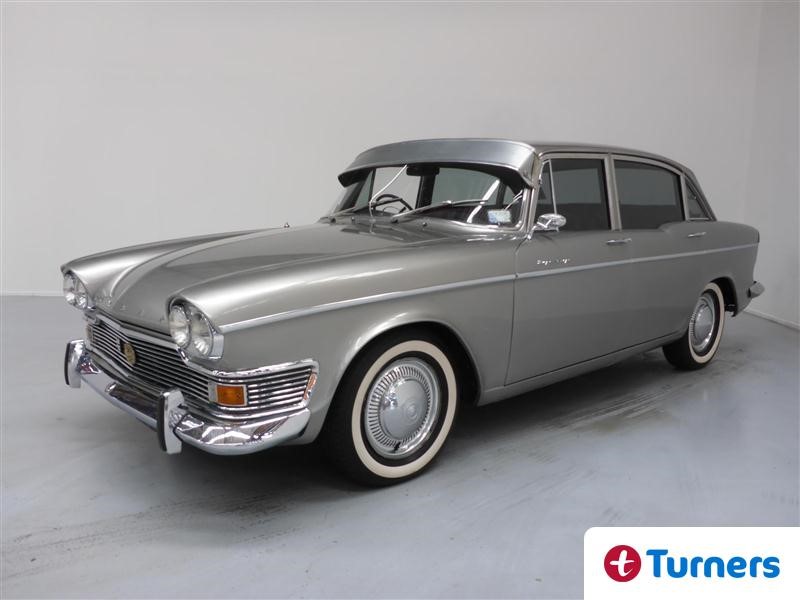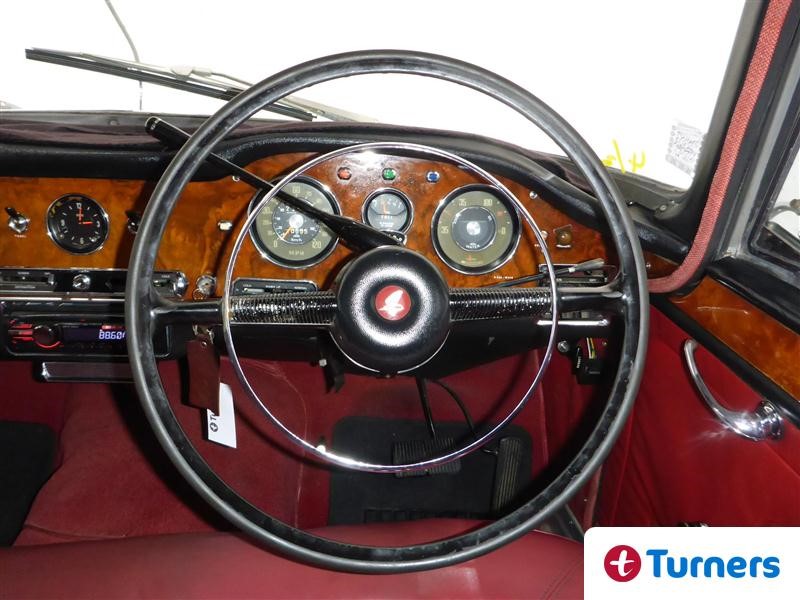 For a while back in the eighties these old British bangers were favoured by smash up derby drivers due to their tank like qualities. Such blatant lack of respect for some of the Mother country's finest has resulted in most of these old timers being reduced to scrap. Few remain, and even fewer remain in this condition meaning this rather stately looking Super Snipe is a very rare sight. And you can buy it at Turners.
It's the sort of car you imagine an East End gangster driving in 1960s London. Sure it wasn't the perfect getaway car due to its size but more something the boss would drive while saving for a Rolls Royce. It would've also been the choice of the well off businessman. If Don Draper (Mad Men) had been English he would probably have driven one of these. The 137hp 6 cylinder motor is smooth and the luxury interior is a symphony of red leather and walnut. This car is from the final, fifth series and is fitted with the optional auto transmission, power steering and metallic paint meaning this was originally bought by someone with money who liked loading up on the options. The final series had a bunch of important upgrades over previous versions (suspension, Engine power, sound deadening, styling etc) and the windscreen visor and whitewalls are nice period touches.
Let's be honest, if this car was American or Australian it'd have a price tag that'd make your eyes water but for some reason the English cars have not gone crazy…yet. It's hard to imagine there are too many of these Brit bruisers left in this condition and the auction expectation of $10k-$13k seems very reasonable. If you own a sharp suit then you need a car to match and no modern Merc or Beemer is going to make quite the statement this car does. The auction is at Turners Penrose next Thursday (4th Feb).
Leave a Comment
Please login to comment