Ram-A-Dam-A-Ding Dong
Sep 24, 2015
Loading...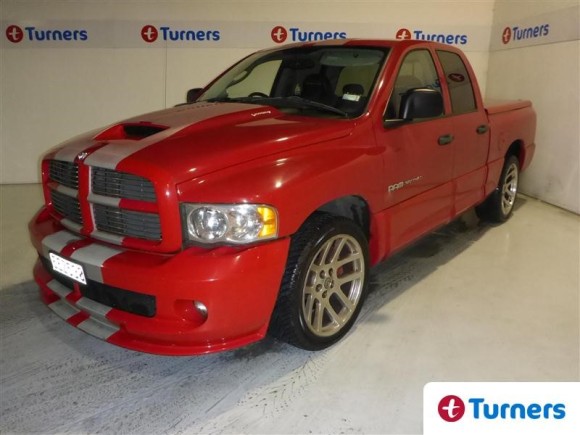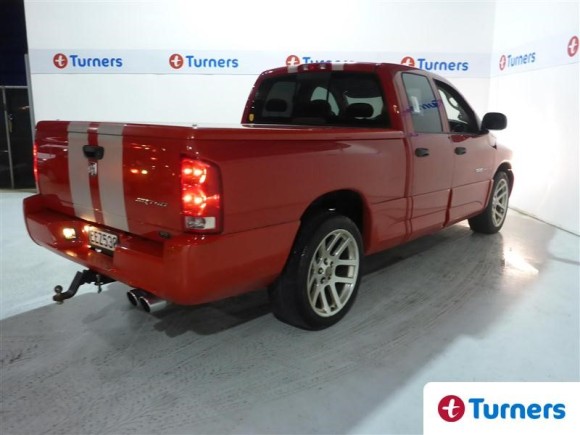 Ram-A-Dam-A-Ding Dong
It has an 8.3l V10 engine from a Dodge Viper that could drink Shane McGowan under the table and it has more muscle than a Mr Universe contest. The Dodge Ram SRT-10 took the concept of Sports Utility to a whole other level. And you can buy this one at Turners Penrose next week.
It may seem odd that there is a market for what is essentially a tradesperson's vehicle that has 500hp and can sprint to 100kph in under 6 seconds but you have to remember that this is an American truck. Everybody drives pick-ups in the States. The largest selling car in America – in the world for that matter – is the Ford F150 pick-up so it's little wonder that there is a market there for a hyper truck. As fast commercial vehicles go the SRT-10 is the big daddy. It set the world record in 2004 for the fastest truck and hasn't been bettered since. But all that power and speed comes at a cost. Around town the big Dodge will return a measly 9mpg or 31 litres per 100km (premium unleaded only) – the equivalent of six Toyota Prius cars. If there was a negative Energy Star Rating then the Dodge would be first in line to receive it.
If the SRT-10's drinking problem doesn't faze you and you have a need for a very quick ute (maybe you're an emergency plumber) then this is a very rare opportunity. Only 9500 SRT-10s were made and less than half of those were the double cab version with much fewer again being right hand drive. This one was sold new in NZ in 2007 which was at the end of the SRT-10s short production life.
The auction for this testosterone injected monster is at Turners Penrose next Tuesday.
Leave a Comment
Please login to comment