Classic Shed Find Alfa
Oct 1, 2015
Loading...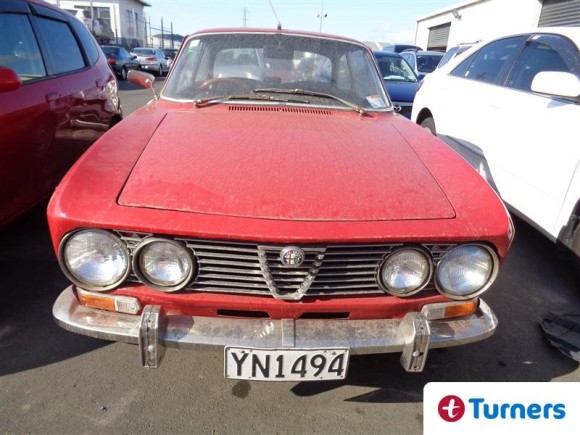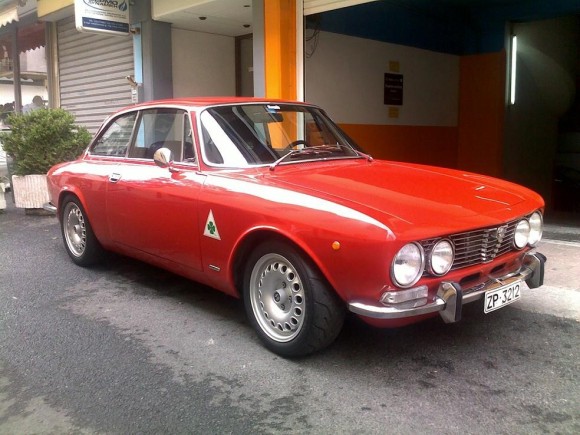 Classic Shed Find Alfa
This classic 1971 Alfa Romeo GTV 2000 has somehow found its way to the Turners Damaged vehicle branch in Penrose. It's complete with active rego and looks pretty solid. Anyone who knows these great old 105 seriesAlfas knows how cool they are and how they don't come cheap. I doubt this one will be cheap either.
The 105 series Alfa Romeo Coupes are some of the most beautiful Alfas ever built, and being an Alfa, that makes it one of the prettiest cars ever built. The first 105 coupe came out in 1963 and remained in production until 1977. This is one of the last models produced, with a 130hp twin cam 2 litre engine and 5 speed box. Being from 1971 it's one of the first 2 litre cars produced from a total of 37,000, many of which would have been left hand drive and now rusted away to nothing.
Italian cars are often associated with rust but to be fair not many cars from the 60s and 70s can say they don't have a rust problem. So with any car of this age there is likely to be at least some restoration required. But with the work done you could have something like this one which is one classy looking sports car.
As so few of these great old Alfas have survived it's fair to assume that even though this car is not currently running and requiring restoration it will not go quietly. A restored example can fetch up to $40k+ so expect this project (everyone loves a project) to be keenly contested. The online auction is live now and closes on Sunday. Bidding was nudging $9k at the time of writing.
Leave a Comment
Please login to comment