Discovered: Bentley in Bits
Sep 10, 2015
Loading...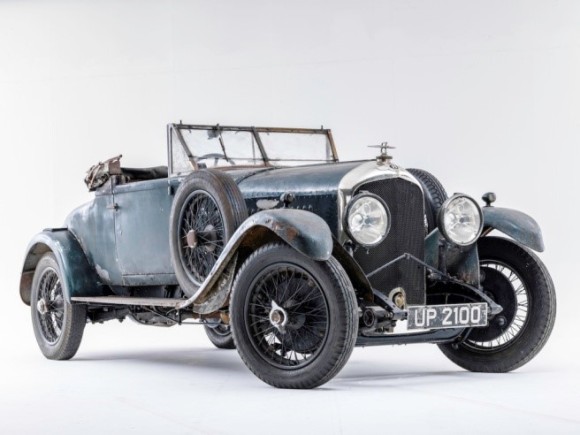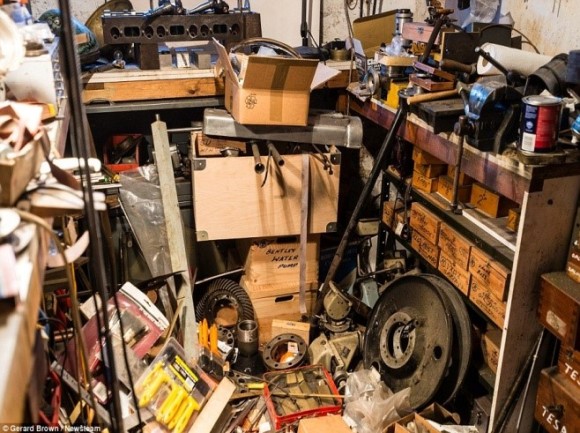 Discovered: Bentley in Bits
This recently discovered rare 1928 Bentley was found completely dismantled in a central London three story house. I guess if you don't have space to store a car then pulling it apart and scattering it throughout your house is one way around the problem. But it has now been reassembled and is up for sale.
Before you get too excited there are two things you need to know right off the bat. Firstly the car is in England. And secondly it's valued at around 1.6 million dollars. You see there were only 8 of these drop-head coupes made and this one, despite living for 58 years in boxes and jars throughout a London terraced house, is believed to be the only one to have survived. But despite looking as though the owner haphazardly stored the parts in true hoarder fashion (bits were everywhere: under beds, on the stairs, in cupboards) he did label and photograph everything.
The owner, who recently passed away, bought the car in 1962 for $600 but when he could no longer afford to run it he stripped it down and stored it. His daughter discovered the parts when clearing out his house and called a Bentley specialist who identified the car and embarked on the task of putting it back together. It took a team of 12 specialists 10 months to complete.
Amazingly, the car now runs and drives and apart from some replacement wood in the frame to make it strong enough the car is totally original down to every last nut and bolt. Even the tyres are original. The car has been left unrestored but mechanically overhauled and perfectly drivable. And frankly it looks amazing just like it is.
If you want to buy this crazy time capsule you'll have to break open the big wallet and talk to the people at The Medcalf Collection. Click here to see more photos.
Leave a Comment
Please login to comment