Zombie Apocalypse
Oct 8, 2015
Loading...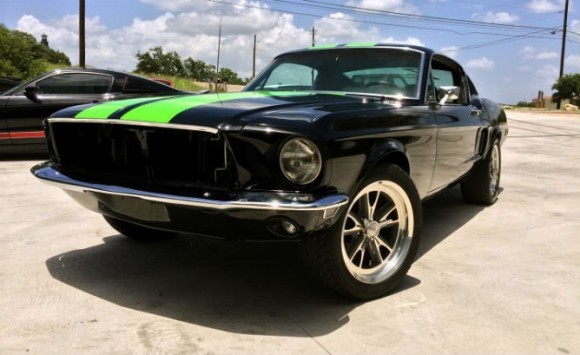 Zombie Apocalypse
The fastest production supercar in the world from 0 – 100kph is the Porsche 918 Spyderthat has done it in 2.2 seconds. That's fast, and it's a hybrid electric/petrol. And it costs over a million bucks. But the Porsche is a little pedestrian compared to this 1968 800hp Ford Mustang, known as the Zombie 222. It recently went under the 2 second mark and not a drop of petrol was used.
This Mustang is not like other Mustangs. It's the brainchild of Texan, Mitch Medford who was inspired to make an all electric classic muscle car. So the V8 was removed and replaced with two massive electric motors that generate 2440 Nm of torque. To put that in perspective, the new Ford Mustang Shelby 350 generates 580Nm torque. The upshot is incredible acceleration and a top straight line speed over one mile of 280kph.
Many will miss the sound of a high performance V8 but the numbers are incredible and it does it all sounding like a quiet space ship. The downside is it only has a 50 mile range and a 60 minute charge time but it's not designed to be a commuter car. It's designed to be an excitement machine. And it's a fully road legal excitement machine that you can buy. If you supply Mitch with the car his team will convert it to a Zombie 222 for $125,000usd. So it's faster than all the supercars and cheaper, too.
It ain't no Nissan Leaf, it's a Zombie Apocalypse. Watch this video to get an idea of how this has all been achieved.
Leave a Comment
Please login to comment