Nothing Says Summer Like a Beach Buggy
Oct 15, 2015
Loading...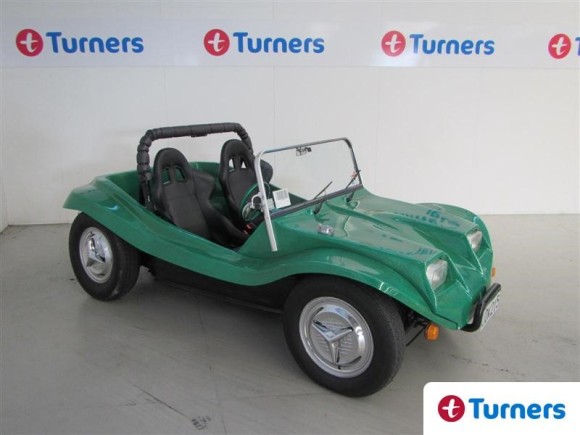 Nothing Says Summer Like a Beach Buggy
A beach towel could be bath towel in winter, an ice cream is good year round and speedos are just undies at any other time of year. On the other hand, the iconic Beach Buggy built on a VW chassis is about as unambiguously summer as it gets. So I guess the timing is about right to buy this one.
The VW based Beach Buggy or Dune Buggy first came about in the early 60s when Californian boat builder, Bruce Meyers, decided to build a fun car for the beach and sand dunes. The Meyers Manx was born and was a hit. However, Meyer's company went out of business in 1971 when it was ruled his design was not patentable and the flood gates opened for everyone to copy it. It's estimated that 250,000 have been built but only 6000 are original Meyers creations. It has proved to be great off roader despite not being four wheel drive and its light weight means it's quick and agile for a car that has VW Beetle mechanicals.
This particular buggy was built earlier this year using a new fibreglass body on a VW floor pan and a 1970 VW 1500 engine. It's warranted and registered and ready to take on a NZ summer.
So if you are looking for a promotional vehicle for an ice cream company or you just want to look like the most summery person on the beach then this is the opportunity you've been waiting for. This ultimate beach accessory – which is kind of a new car – is being sold by Tender at Turners North Shore. The Tender opens on Wednesday and closes a week later. Just take your best shot and it could be yours.
Leave a Comment
Please login to comment