Commanding Convertible
Oct 19, 2015
Loading...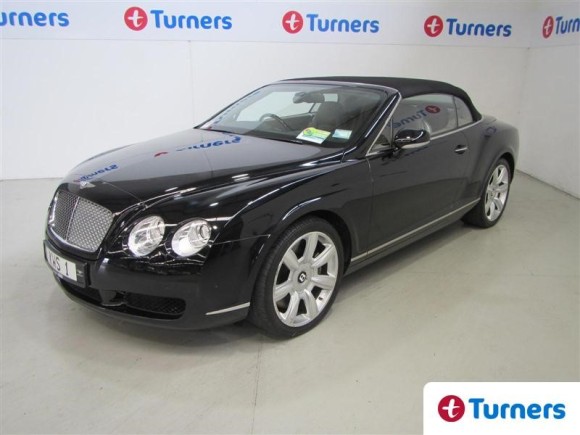 Commanding Convertible
It has a 12 cylinder engine that has the power of a very large herd of angry race horses, can reach 100kph in 5.1 seconds and has a top speed that is as high as it is pointless. Because the point of a Bentley Continental is not how fast it can go or whether you can drag off a Nissan Skyline from the traffic lights. No, the point is you have lots of money. And you have a car that is more powerful, more comfortable and more expensive than nearly anyone else. Could this be the car for you?
Some might say this 2008 Bentley Continental GT Convertible is a very rich man's midlife crisis car. But to be fair it's slightly more understated than a Lambo or Ferarri – two true MLC brands – and with the hood up it projects the image of someone who is very important and possibly a little uptight but with the top down it suggests a slightly more relaxed, maybe even eccentric, business tycoon. The car's rather low kilometres suggests it has not been an everyday driver. Maybe its owner used other forms of transport to get to the office – a helicopter or private jet perhaps. The upshot is a seven year old car that looks new to all but the keenest Bentley spotter.
So now you have the opportunity to purchase this very exclusive car. All you'll need is a bunch of spare cash or a very good credit rating, or maybe you have a particularly healthy kidney you'd consider selling. Absolute power doesn't come cheap (and, as they say, if you have to ask how much then you can't afford it) but at least it'll be a price that's a substantial discount on the $400k it cost when new.
This very important looking car is up for Tender at Turners North Shore from this Wednesday (21st Oct) and running for a week.
Leave a Comment
Please login to comment