Ugly Austin is Kinda Cool
Oct 23, 2015
Loading...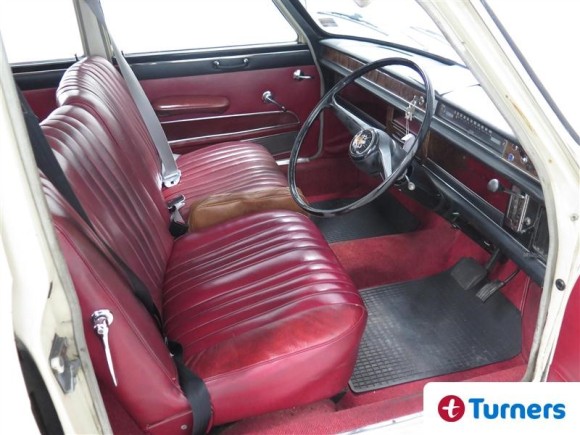 Ugly Austin is Kinda Cool
It's no oil painting but the Austin 1800 "Landcrab" was voted European Car of the Year in 1965. It's clever, roomy and tougher than an over-cooked steak. And this one could be yours.
The Landcrab might be ugly but in its day it had some cool design features. It has hydrolastic suspension and clever brakes (clever but too difficult to explain here). And then there's that body, all wide and squat, a bit like a crab, which is how the Landcrab nickname came about.
It was "styled" by Mini creator, Alec Issigonis, and the design studio Pininfarina who have designed nearly every road going Ferrari ever. The result may not have been poster material for 12 year old boys' bedrooms but it was incredibly strong. It was so strong that, despite not being very fast, it came second in the 1968 Sydney – London Marathon (might've won but stopped to help fellow competitors involved in a bad crash). But its toughness became the undoing of many Austin 1800s. Ironically, a feature that should've seen it outlast its prettier competitors resulted in the demise of swathes of Landcrabs in smash up derby competitions. Because it had such a strong body it became a favourite of competitors and as a result you really don't see many around today.
It's a little miraculous that this very original Mk1.5 still exists. And what's even more impressive is its condition. Just look at the luscious red leather interior and the shiny chrome. Sure the original beige paint has lost some of its lustre but for 47 years old this road going crustacean has aged pretty well.
Beauty is more than skin deep and beneath the odd crab-like exterior is the tough heart of a rugged front rower. Drive it with pride and soak up the admiring glances of your fellow road users.
The auction for this Austin is at Turners Hamilton next Tuesday.
Leave a Comment
Please login to comment