When Falcons Get Cool
May 7, 2015
Loading...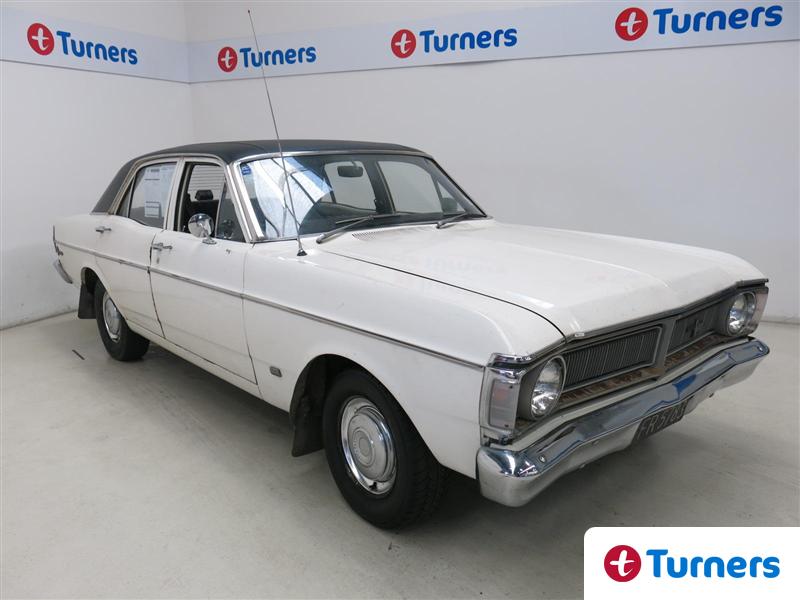 When Falcons Get Cool
The Christchurch Classic Auction is this Saturday and so far we've highlighted caravans to Cobras with a Beetle and Fire truck thrown in. The final we'll feature is a Dad classic – A 1971 Ford Falcon.
If you were a kid in the early seventies you can probably remember your dad, or a friend's dad, driving an XY Falcon, probably a company car. And depending on his position at work he may have had the flash Fairmont version with all the fruity bits and a cruisomatic auto transmission and maybe a V8 engine. If he was a sales rep then he probably had one like this 1971 example with a list of features a little on the short side. You get wind up windows, a three on the tree manual gearbox, a big lazy six under the bonnet and a newer stereo. And, of course, a big black vinyl bench seat primed to burn your bum in the summer.
It wasn't that long ago when a Falcon like this was not particularly desirable but how times change. The by-product of not being desirable is more being scrapped, wrecked or just run into the ground. Few solid ones survive so the ones that do can start increasing in value, and if they suddenly become cool then prices really take off. There's no denying that these old Falcons are cool now so this very original one with low mileage and ownership will make a good investment and a great winter project.
It may have some rust and tired paintwork but a straight old Falcon is not an easy thing to find. So you have two choices; buy this one and expect to pay in the region of $10k or buy the tidiest nineties model Falcon you can find for a couple of grand. Then just stick your 90s Falcon in the shed and wait 20 years or until it's cool. The latter scenario does require a lot of patience though.
The auction is on Saturday in Christchurch but the Falcon is located in Dunedin.
Leave a Comment
Please login to comment