Home and Away
May 4, 2015
Loading...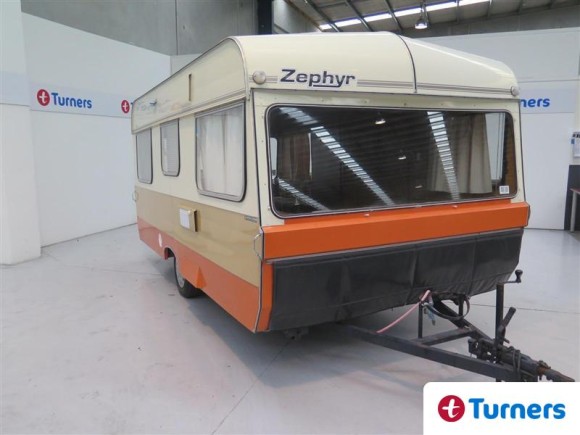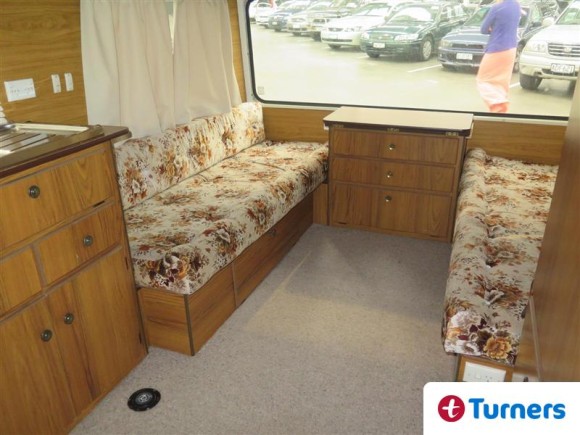 Home and Away
Be transported back to the brown and beige age of 1985 with this remarkably original Zephyr caravan. It may look like your grandparent's brick and tile unit on the inside but it could make a great first step on the property ladder.
Traditionally the caravan has been used to annoy other road users by creeping over twisty mountain roads being towed by a 1995 Nissan Maxima. It would eventually reach a destination where there were hundreds of other caravans all crammed into a small camp ground resembling a small suburb, only more cramped. They were a scaled down version of home planted – hopefully – near a beach. But with big city house prices getting silly, apartments getting smaller and rents going crazy, a 4 berth caravan like this starts to look cheap and spacious. Just find somewhere to park it and you've got a home that you can take away on holiday.
This very original example could tell some stories, too. It was stolen from its loving owners and assumed lost forever. The insurance company paid out and then, out of the blue, it was recovered. It could have become a mobile meth lab, a burger van or a chook house but, ironically, it looks like it's had a relaxing holiday. It is now being sold on behalf of the insurance company.
Whether you want something to take on holiday or maybe an extra guest wing for the house, or maybe just something to live in, this could be a great deal. You could redecorate the interior or just slip on your favourite Lionel Richie cassette and enjoy it as it is.
This retro beauty is being auctioned at the Christchurch Classic auction this Saturday with a very tasty estimate of just $4000 – $7000.
Leave a Comment
Please login to comment