Get Bitten by a Cobra
Apr 30, 2015
Loading...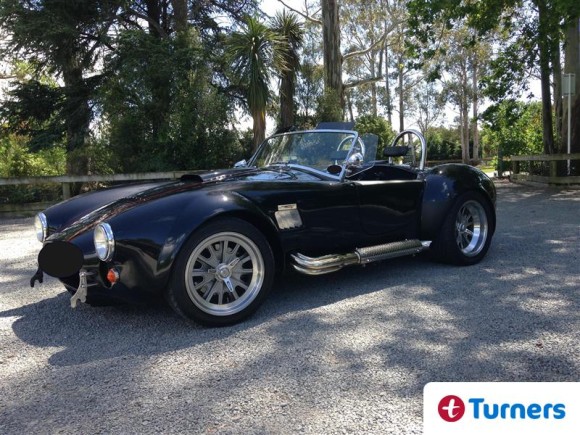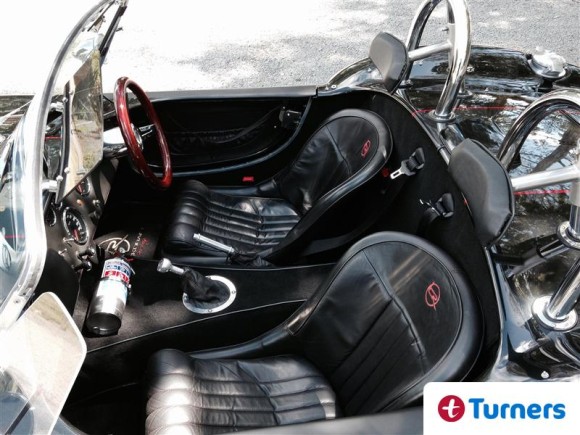 Get Bitten by a Cobra
For the last two weeks we've been featuring cars from the Turners classic car auction in Christchurch on May 9th. There has been the 1970 Beetle, the '53 Ford Customline and the stunning Fire rescue truck. But if it's speed you want then read on.
Take a featherweight body, shoehorn in a heavy weight engine and scare the pants off the driver. That was the simple recipe for the Shelby AC Cobra and it's a recipe that's still popular today. It's like an Alison Holst muffin recipe – old school, uncomplicated, tasty and not entirely good for your health.
However, for the health conscious would be Cobra owner, this could be just what you're looking for. It's a 2011 Backdraft Cobra built by Backdraft Racing in South Africa. It's based on the original Shelby AC Cobra from the 1960s which was in turn based on the British AC Ace which Crazy American Carroll Shelby transformed into a monster. An original will cost you more than a Grey Lynn Villa but this excellent replica is a snip at the estimate of $50,000 – $70,000.
The Backdraft Cobra has modern suspension and brakes but not the electronic stuff like ABS and traction control so this Cobra will still bite you if you're not careful. It is custom built to a very high standard and this example has hard and soft tops as well as a cockpit cover and a spare set of new rear tyres (it'll eat rear tyres for breakfast if you have a heavy right foot). It has had just the one owner and it'll sound something like this.
The Backdraft Cobra may not be the perfect car for the daily commute but on a nice sunny day in the country it'll be perfect for breaking the peace. The auction is on 9th May.
Leave a Comment
Please login to comment