Muscle Bound Mustang
May 28, 2015
Loading...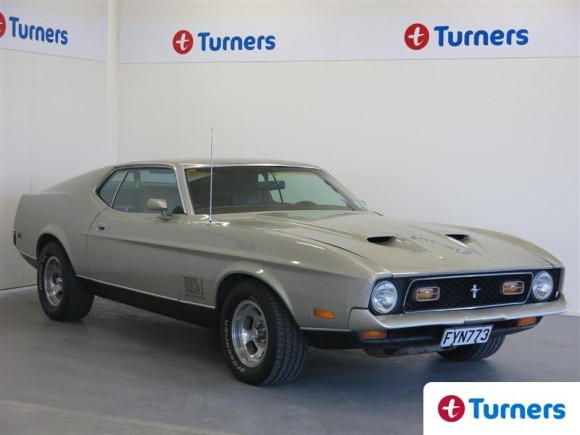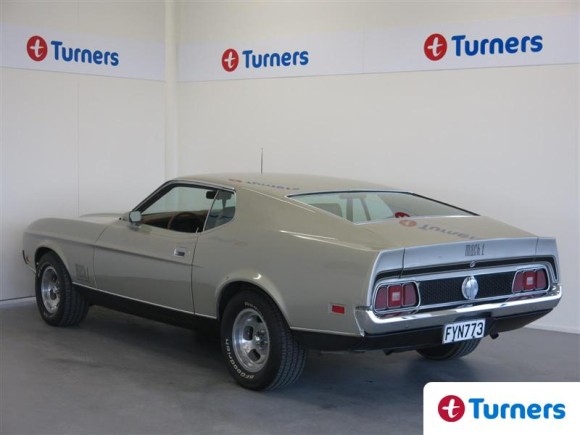 Muscle Bound Mustang
It would be hard enough to find a one owner, original 1971 Mach I Ford Mustang in America. So what are the chances of one turning up here in NZ? Well pretty good as it turns out. And it's coming up for auction next week.
Well this muscle bound brute is technically a two owner car with the current NZ owner (since 2011) being the second. Still, one American owner for 40 years is impressive. And the general condition of this car indicates it has been well loved. Just look at the condition of the 44 year old brown vinyl, the original radio, the spotless trunk and the steering wheel cover. If this car was any more 1970s it'd grow a big moustache and wear a pair of Stubbies and a tank top. I bet when you turn the radio on the Brown Sugar will be playing followed by Free Bird.
By 1971 the Mustang had put on a bit of weight. Well, quite a lot of weight actually – over 300kg. It was wider and longer, too. Where the earlier Mustangs had a more athletic build, the later first generation cars resembled something closer to the body builders of Venice Beach. The trend at the time leaned more towards luxury with less emphasis on speed. However, the 351 Cleveland V8 fitted to this Mach I is no slouch. The Mach I was the performance package and this one is fitted with the optional dual bonnet scoops that are there entirely for looks, much like the muscles of the Venice Beach body builders.
It's not often that a car shows up to auction that looks like it took a wrong turn sometime in seventies and somehow found itself in 2015, especially something as cool as this. It's being auctioned at Turners Napier next Wednesday (3rd June). So put on your beige flares, grab a can of Stud Cola and bag yourself a time capsule.
Leave a Comment
Please login to comment