Sunken Treasure
May 25, 2015
Loading...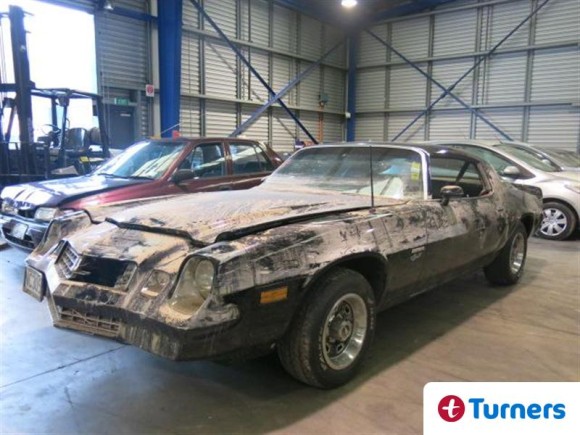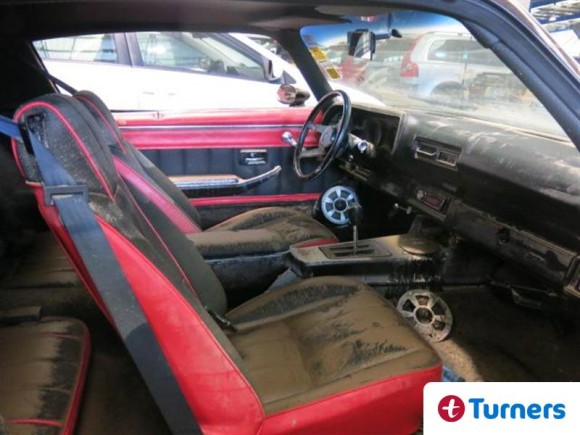 Sunken Treasure
The Chevrolet Camaro has a lot going for it. It may be fast, it may look great in that American seventies way and its five litre V8 makes all the right sounds. But, like a cat, it doesn't like swimming, and this example was unable to swim to safety. Can you resuscitate it?
This 1978 Chev Camaro is being auctioned on Wednesday at the Wellington damaged vehicle branch and judging by the amount of mud and silt both inside and out, it was most likely caught in the recent floods in the lower North Island. It was fully submerged and is now being sold, deregistered, by the insurance company.
The big question is can you save it and get it back on the road? Or will it be scrapped, parts sold off and the rest recycled? Water damage is pretty much fatal in modern cars but a '78 Camaro has a lot less computer controlled electronics than a modern car so maybe it can be saved. What is apparent is this car, before the swim, was a nice tidy example. It appears that it was sold new in NZ in 1979 despite the steering wheel being on the wrong side. The upholstery looks to have been retrimmed and the paint looks good under all the mud and silt. All in all it appears to have been a well loved car.
The Camaro first hit the streets in 1966 as competition to the Ford Mustang. This is a second generation Camaro Type LT and represents the Camaro at its peak of popularity. 1978 and 79 were the biggest selling years in the Camaro's history and it was out-selling the Mustang. It was all downhill for the series 2 Camaro by the time 1980 rolled around though.
The auction for this slightly soggy pony car is on Wednesday morning (27th May) at Turners DVA Wellington.
Leave a Comment
Please login to comment