Baby you're a Starlet
Jun 2, 2015
Loading...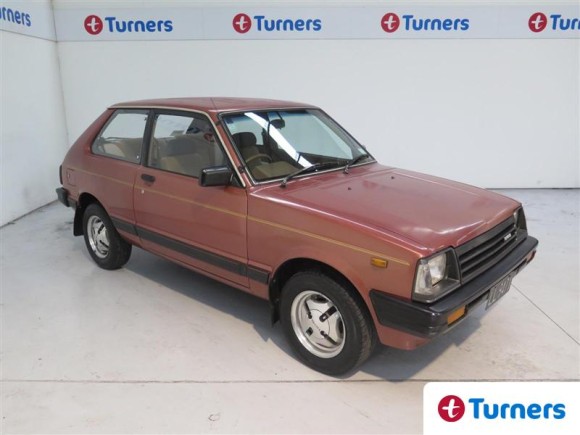 Baby you're a Starlet
When was the last time you saw a 1980s Toyota Starlet that hadn't been modified? If they aren't lowered, tuned and painted dayglo purple then they've probably been long since run into the ground or rusted into oblivion. Well all but (at least) one that is.
This 1984 3 door Starlet Sprint is a rare survivor. It has low kms (126,000), has original paint, suspension, wheels, interior, instruments, steering wheel, engine, even the original handbook resides in the glove box. In short it has all the things you don't expect to still see in a 1984 Starlet. It also has the desirable 1.3 4K engine and the 5 speed manual gearbox. Take it all in now because it may not stay like this for long as it will be sold online with a $1 reserve starting on June 15th.
To be fair the Starlet in stock form was never a great car in stock form. It was the sort of thing your Grandma would buy to drive to the dairy using just 1st and 2nd gear. However, it is rear wheel drive and with some modifications and tuning can be made into a fun little hot hatch. Many have also been converted into successful race and rally cars.
So whether you are looking for a project to modify or an original 80s retro ride you'd be hard pushed to find a better candidate. We're giving you lots of time to organise your finances here as the auction doesn't kick off until 15th June. The car is located at Turners Christchurch.
Leave a Comment
Please login to comment