Scout's Honour
May 14, 2015
Loading...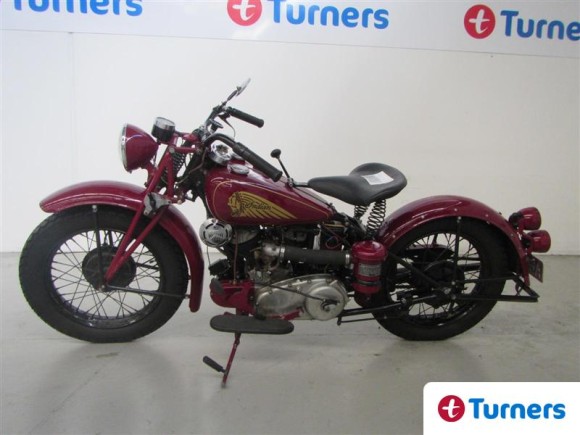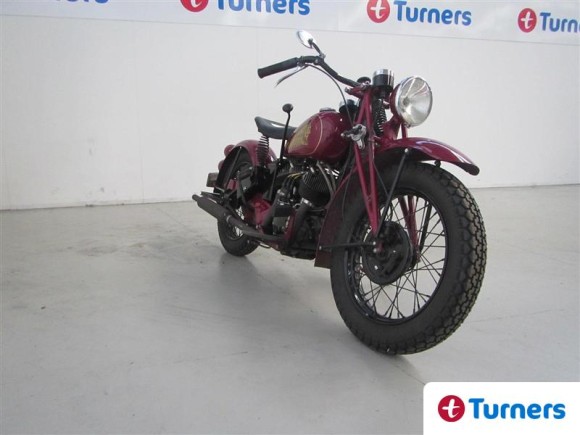 Scout's Honour
It's not often you see an Indian Scout motorcycle come up for sale, especially a good, solid project that only needs a bit of love to get it back on the road. But that's precisely what Turners North Shore has up for auction at the moment.
This 1941 Indian 741 Scout spent most of its life in America before coming to NZ in 1981. Not much is known of its history as it's being sold on behalf of the Crown. It has been restored at some point but it will require work to get it running. It doesn't currently start and there appears to be a significant oil leak. Still, at 74 years old most of us will experience difficulties getting ourselves started sometimes and the odd leaky moment, whilst inconvenient, is not to be unexpected either.
The Indian 741 Scout was built for military work and was fitted with a V-Twin 500cc. It wasn't as powerful as the competition but it did prove to be very durable. After WW2 the remaining 741s were sold off as surplus stock to lucky civilians. Only around 35,000 were made and it would be fair to say that WW2 would've taken a fair toll on that number.
This cool piece of two wheeled history is being sold online. Bidding is now open and closes on 20th May. Since the success of the Movie 'The World's Fastest Indian' stocks in the old Indians has risen significantly. Don't let this one pass you by.
Leave a Comment
Please login to comment