Shabby Chevvy
Mar 2, 2015
Loading...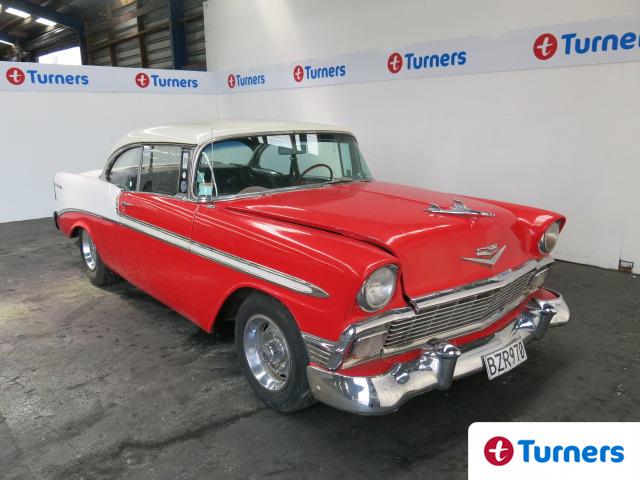 Shabby Chevvy
Here's one you may have missed as it's being sold as damaged/end of life at turners Damaged vehicle branch in Penrose. But as '56 Chev Bel Airs don't come up for sale every day I thought I'd draw your attention to it. It could be a bargain.
The Bel Air first hit the market in 1950 as a premium model. This is a second generation car with the facelift grill. The Bel Air was even assembled in NZ but this one is an All-American car due to its left hand drive set-up. It was marketed by GM as the "Hot one" and was praised in the press for its handling, which by today's standards won't exactly be Ferrari like but better than what came before it. And they added just enough chrome and fins to create a 1950s icon.
Now this old Chev is by no means mint but it looks like it's worth saving. It is officially registered as having a 3L engine, which doesn't sound right for this model, and the wheels and upholstery aren't what it left the factory with. But what do you expect after nearly 60 years? It apparently has rust here and there but it does have live rego and the NZTA shows it as having a current WOF. It doesn't run but surely that's nothing some intelligent tinkering couldn't sort out. And look at it – it's a thing of 1950s beauty that will give anyone instant street cred.
You can't hang around for this one as the auction is tomorrow morning and if you know what a minter is worth you'll see the opportunity for a bargain here. So get your greasy quiff and brothel creepers down to Turners Penrose Damaged division for the auction tomorrow (3rd Mar). Viewing is from 7:30am.
Leave a Comment
Please login to comment