Tasty Japanese Classic
Mar 27, 2015
Loading...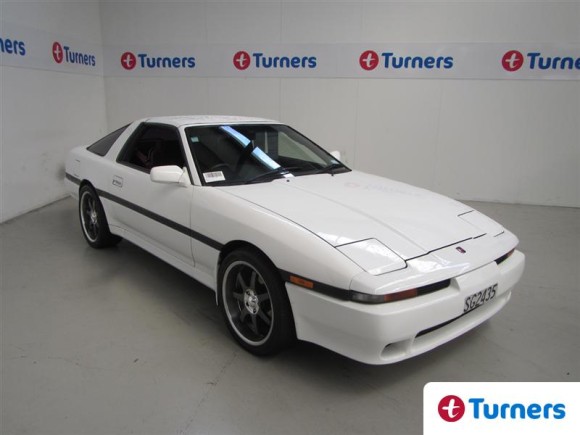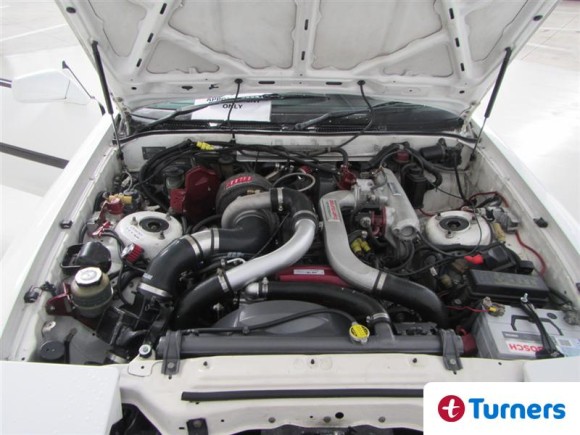 Tasty Japanese Classic
This 1990 Toyota Supra has clearly been a labour of love for its current mechanic owner. But like so many car enthusiasts I suspect he's selling it to make way for a new project. Needless to say, the price you pay for this car will no doubt be quite a bit less that it cost to get it into this shape.
This is a mark 3 Supra has the Japanese market 2L turbo charged engine, five speed manual gearbox and the targa top roof. The 2L engine may not be as potent as the 6 cylinder 3L engine in stock form but a quick look under the bonnet reveals some serious performance modifications. The owner has completely rebuilt the engine and fitted a unique single turbo set up. It looks fast and I'm guessing it is.
Inside it has the classic 80s style velvet upholstery and digital dash that all looks remarkably tidy. There's a bunch of modern features like a decent USB stereo, Bluetooth, alarm, boost gauge, a touch of ambient lighting and 17" alloys but it still retains much of its original 80s style and looks.
So there you have it, a future Japanese classic that's had a bunch of money, time and passion poured into it. And it's ready to drive away. Mechanics are a bit like builders when it comes to their own projects – they often never get finished. But this is no unfinished project in bits in some guy's garage. And it's no worn out, badly modified, industrial estate burnout victim either. This is a nice bit of kit.
This Supra is being auctioned at Turners North Shore on Tuesday..
Leave a Comment
Please login to comment