Passionate Ferrari Buyers
Mar 23, 2015
Loading...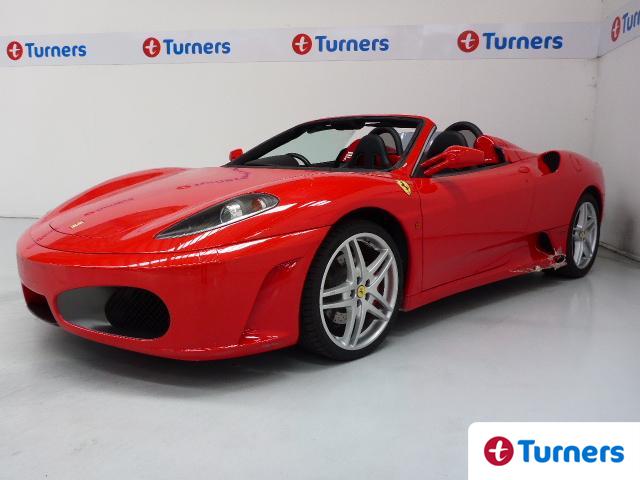 Passionate Ferrari Buyers
After the weekend's Super Car show at Turners Penrose it seems like a good idea to draw your attention to one that's for sale. The auction is online and closes tonight so you'll have to be quick. But if you're a Ferrari buyer then quick is something you'll know about.
This Ferrari F430 F1 Spider has had a tough time recently but nothing that can't be fixed. It was damaged by a roadside rock fall which has resulted in some panel damage, a broken windscreen and a torn hood. It also needs a new clutch and a battery. None of this will be cheap but hey, it's a Ferrari and they don't carry the parts at Repco. It is being sold as registered, however, so won't need any re-compliance.
Now, this may be a damaged car requiring attention but we're talking about a very high dollar piece of machinery that sold new for over $500k. It isn't going to go cheap, but you knew that. And being a Ferrari there are many interested buyers and onlookers who are deeply passionate about the prancing horse badge which has meant for a very interesting Q&A session on the auction. Some of it is informed, some not so much. And the passionate, sometimes slightly pompous, debate is all part and parcel of selling a very special car like this.
At the time of writing this the price was up to $110k and the reserve had been met so it will be sold tonight. I won't bother giving you the technical run down here as if you're interested in this car you'll know all about it. If you are a dreamer like me then all you need to know, including the sound of the symphonic engine, is in this clip.
The auction closes at 8pm tonight (23/3).
Leave a Comment
Please login to comment