Old School Classic Corolla
Mar 13, 2015
Loading...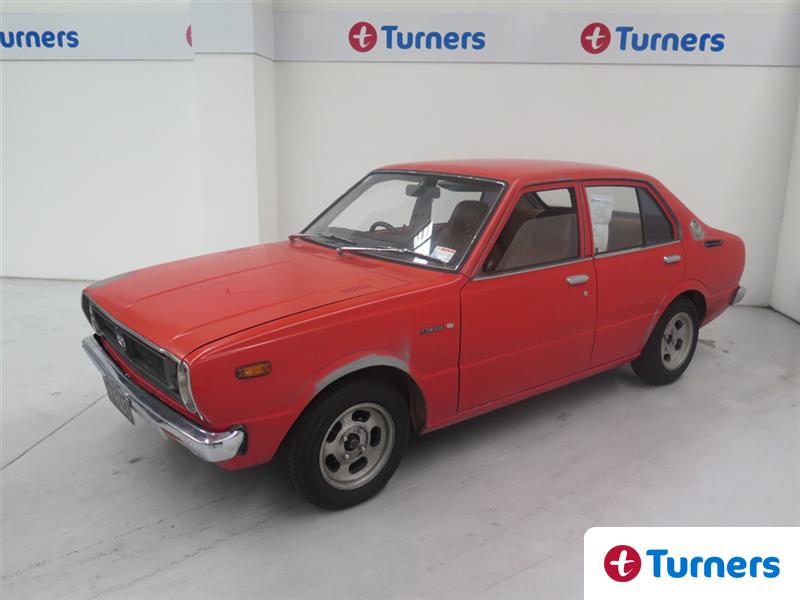 Old School Classic Corolla
Amongst all the modern cars (that people like to drive but not so much read about) I try to find the interesting, rare and sometimes unusual cars that are being sold at Turners and feature them here. Today it's an old Corolla, a 1977 Corolla Deluxe that would've been assembled in NZ when we did that sort of thing. It comes from a time when rust ruled so this is a rare survivor.
This is from the third generation of one of the most popular lines of cars, ever. I can remember my dad having one as a company car and him complaining about the tinny metal and the light steering because the cars he was used to were heavy British cars that broke down a lot. He had to concede that the Corolla was reliable though, spookily reliable. Fast forward 38 years and it's hard to find examples that have survived the terminal rust that took so many. This is a survivor but, to be fair, it's hanging on by a thread.
Make no mistake, while this old Corolla has a WOF and rego it is a project. It'll have rust, the paint is stuffed, the interior is scruffy and the engine is tired but for a budding mechanic/restorer it's a good candidate for a first project. And when it's finished it'll be a fun retro cruiser.
So somebody, please, save this old girl and give her a new lease of life. These 70s Japanese cars are an important part of our history as many of them were screwed together here. They gave New Zealanders reliable motoring at an affordable price and allowed us to eventually say bye bye to the awful Morris Marina and the Austin Allegro.
At the time of writing a date had yet to be set for auction but it'll be soon. .
Leave a Comment
Please login to comment