If it's Rockin' don't Bother Knockin'
Jun 25, 2015
Loading...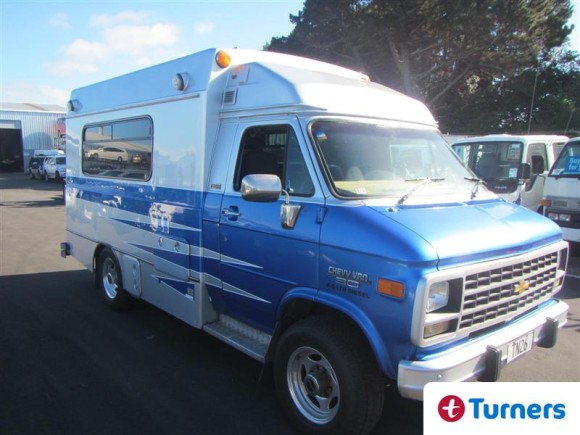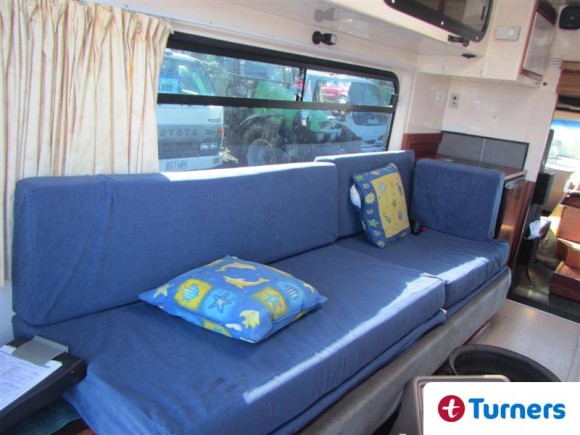 If it's Rockin' don't Bother Knockin'
It's a cool getaway wagon now but this 1995 Chevy Ambulance spent most of its former life transporting people to their least favourite holiday destination. Those days are over and it has since been transformed into a home on wheels. And unlike most campervans this one won't hold up traffic.
Being originally from America it uses a sledge hammer of an engine. In this case it's a 6.5l V8 diesel that was also found in the Hummer H1. It was designed to be a workhorse engine with durability and decent economy. I'd imagine it'd eat up NZ roads without too much difficulty. It's fully outfitted with all the campervan stuff including appliances, heating, stereo, slide out BBQ and awning. It's ready to go on an adventure.
The G-series Chevy van was famous for featuring in the A-Team and I reckon an A-Team paint job could be in order. This would make it the coolest campervan at the holiday park but would also make for a great rock and roll touring wagon. There's plenty of room for the expensive gear that you use to play all those poorly attended, underpaid gigs with space leftover for the groupies, that you wish had but never will, to relax in. You can maybe even put a "if this van is Rockin' don't bother Knockin'" sticker on the back even if the rockin' is most likely caused by the bass player's snoring – those outside won't know though. And if the interior is not quite what you had in mind you could always full custom.
This retro camper with so much potential is available to buy now for the very reasonable price of $30,188. More details here.
Leave a Comment
Please login to comment