Flat Black – Double Shot, No Sugar
Jun 22, 2015
Loading...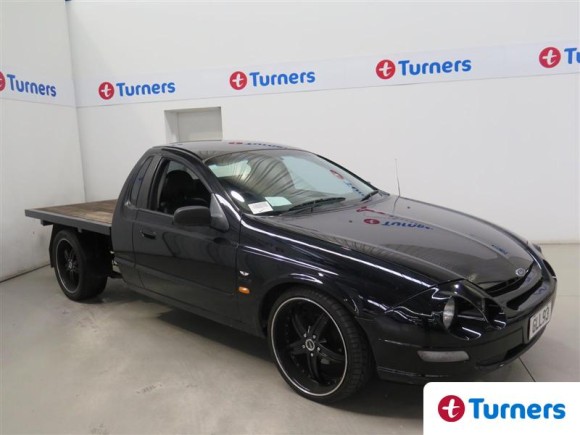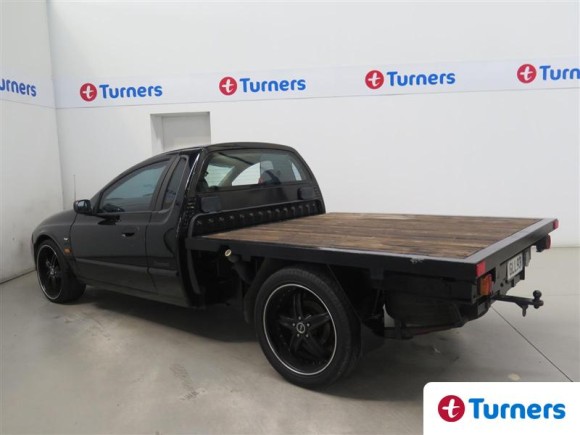 Flat Black – Double Shot, No Sugar
There's something strangely attractive about this 1999 Ford Falcon XR8 flat bed Ute. I say strangely because it really does look like a single axle trailer has been welded to the front half of an old Falcon. But somehow it looks right. And the price looks right, too.
Later this year the All Blacks will be defending their World Cup title and AC/DC will be playing in NZ. If there's a more appropriate car to own during these events then I'm yet to see it. Sure it's getting a bit old without having reached 'classic' status (yet), and if it were travelling to the moon it'd almost be there now judging by the odometer reading. But it's got a V8 under the bonnet, black leather, black wheels, black paint and somewhere for the dog to nervously stand. What more do you need?
The AU Falcon XR8 Ute came out in 1999 and was fitted with a 5L Windsor V8 engine putting out around 250hp. The AU sedan was not very popular with Falcon fans but the Ute was quite a success. So if you want to buy an 'ugly duckling' AU Falcon then a V8 Ute is the one to get. And this one is about as cool as this model gets.
So if you like your coffee strong and your guitars loud and you prefer the All Blacks over the Wallabies but quite like Aussie cars then this could be the car for you. It's being sold on behalf of the Courts and has an auction estimate of a measly $2000-$3000. The auction is at Turners Hamilton next Tuesday (30/06).
Leave a Comment
Please login to comment