Shabby Chevy Chic
Jul 9, 2015
Loading...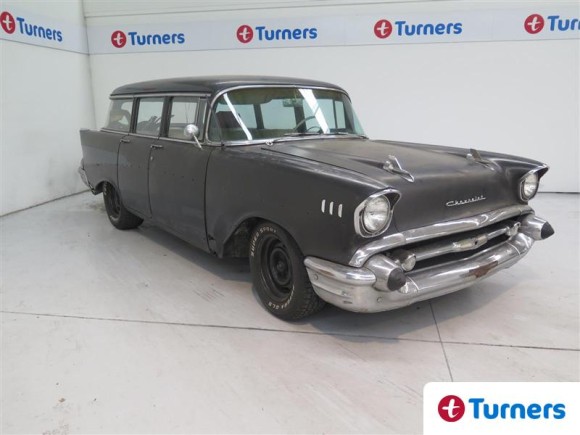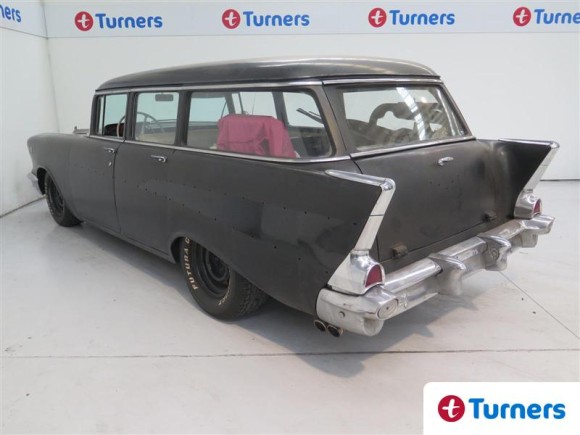 Shabby Chevy Chic
This sinister looking '57 Chevrolet Bel Air 210 wagon could be the basis for a show stopping rat rod. And it could be ready in time for the next Beach Hop if you buy it at Turners Christchurch next Monday when it goes under the hammer.
The Bel Air first hit the market in 1950 as a premium model. This is a second generation model and was marketed by GM as the "Hot one". It was especially praised in the press for its handling, which by today's standards won't exactly be Ferrari like but better than what came before it. They added just enough chrome and fins to create a 1950s icon and this one's had just enough chrome removed to make it feel at home on the set of Mad Max.
This all American left hooker has not been complied in NZ. It came to NZ from its most recent home of Australia and has been fitted with a 327 V8 and 4 speed floor shift gearbox. It has a beautiful new twin exhaust fitted and runs and drives well. However, being an old car it will have rust that'll need attention. The compliance process is pretty rigorous so it'll need to be done properly but you're not likely to skimp on a car of this quality. What you'll have when you've done the work and got it on the road will be one of coolest, darkest and meanest rides around.
The auction is at Turners Christchurch next Monday (13th July) and the auction estimate is a very reasonable $15,000 – $17,000.
Leave a Comment
Please login to comment