Pedigree Cat for Tabby Cash
Jul 16, 2015
Loading...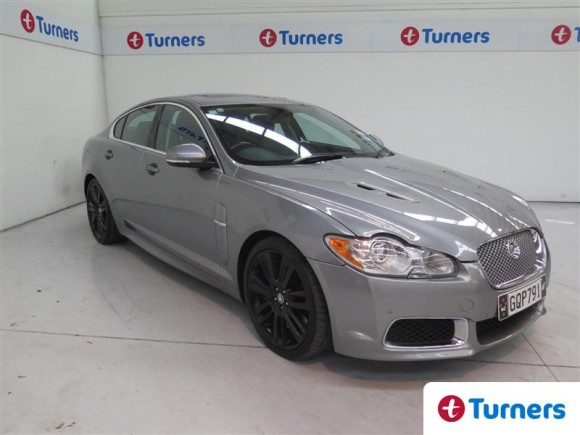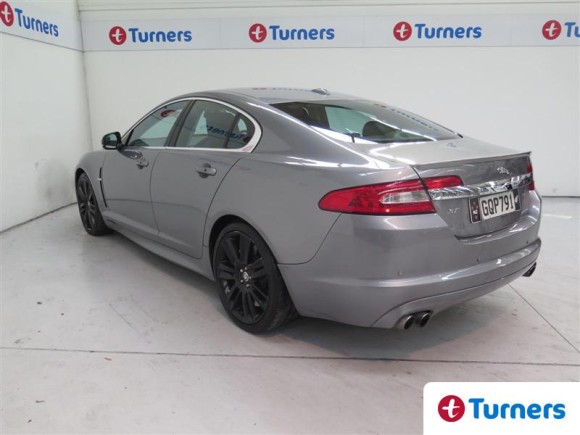 Pedigree Cat for Tabby Cash
A new Jaguar XFR retails at $160,000 and is the feisty one in the XF litter – big engine, big horsepower and very fast. And it's comfortable, too, with all the luxury you expect in a Jag. It's like some sort of domesticated apex predator with room for golf clubs. If only they weren't so expensive. Well maybe we have one you can afford.
This 2009 Jaguar XFR is up for auction at the Christchurch damaged vehicle branch right now and could be a bargain. It's an English import with 60,000 miles under its belt that has been tearing up NZ roads since 2012. It's a repossessed car and has a few issues that need to be sorted, namely a couple of missing airbags and damaged bonnet hinges. That doesn't sound great but with a starting bid of just $15k it's got to be worth a look.
It is fitted with a 5 litre, supercharged V8 punching out 500hp and will sprint from zero to 100kph in 4.7 seconds. If quick overtaking is needed the impressive torque will launch it from 80kph to 115kph in just 2 seconds. Oh, and it sounds amazing, too. And did I mention that it's flipping comfortable as well? All that speed and power is great but turning up to your destination 4 hours later with shredded ears and a crook back will get very boring, very quickly. That won't happen in this Jag.
So, a fast, luxury, super-saloon with snob value to burn that even Jeremy Clarkson likes. And it could be yours for a heavily discounted price. Don't let it pass you by. The online auction closes Friday 24th July. You'll look like the cat that got the cream.
Leave a Comment
Please login to comment