Get it while you can
Feb 2, 2015
Loading...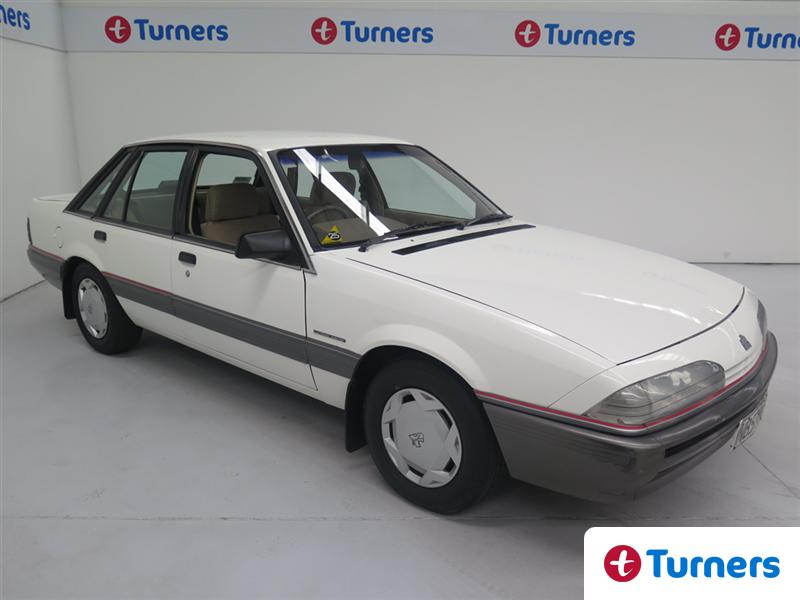 Get it while you can
The February edition of The Good Oil is due out next week and in it we take a look at some 1980s classics that you can buy now at a reasonable price before they inevitably start getting popular and cool and costing a small fortune. One of the cars we feature is the 80s Commodore and what do you know, there's an incredible example being auctioned at Turners Christchurch this week.
If you take a look at any 1950s, 60s or 70s Holden for sale you'll notice that even the once unpopular models are now fetching pretty big dollars. If it's old and not completed rotted away in a field the owners of these cars ask, and presumably get, some pretty impressive money. So why not pre-empt this and focus on a 1980s Commodore because it's bound to be the HQ Kingswood of the near future.
This car is a 1987 VL Berlina with the 3L engine made by Nissan. But what makes this car so special and a great candidate for future expensive Aussie classic status is it's a one owner car with only 85,000kms on the clock. And it looks every inch the treasured car of a careful owner. Sure, it's not an SS V8 or one of the other limited edition models but thoseare already highly sought after and expensive whereas this retro 80s future classic has a price expectation of just $2900 – $3900. You could bet your house on that figure having a one in front of it ten years from now if you look after it.
The auction is this Thursday at Turners Christchurch.
Leave a Comment
Please login to comment