Choppers on the Block
Aug 25, 2015
Loading...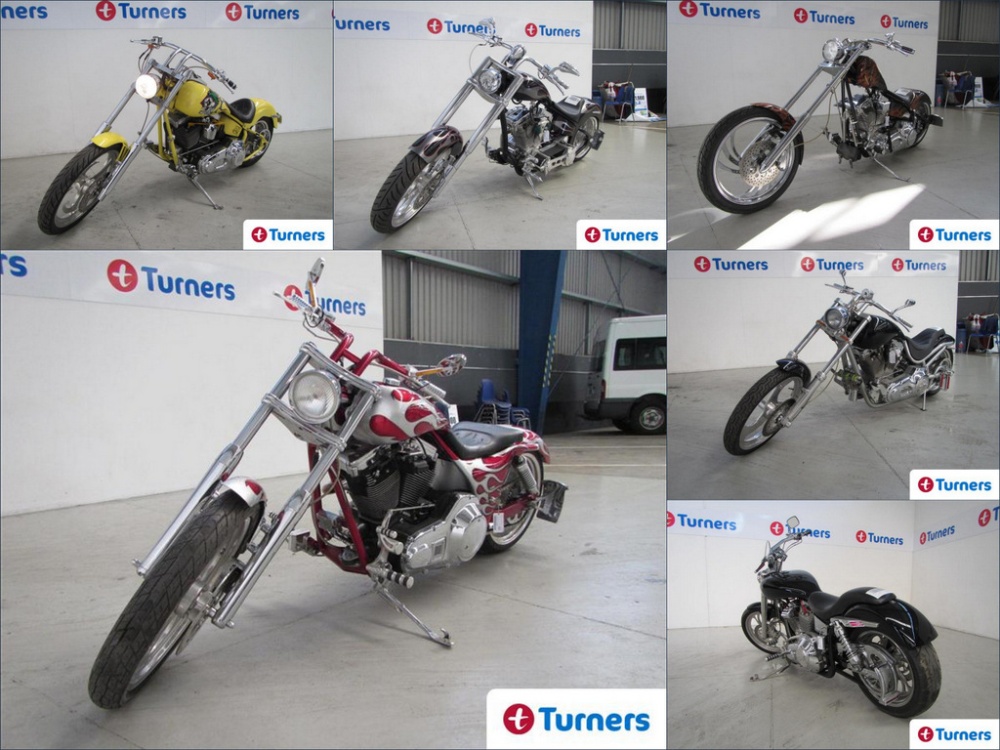 Choppers on the Block
Have you ever thought about importing a custom built chopper from the States and then realised how much it's going to cost and shelved the idea? With our dollar much weaker against the Green back than it was a year ago the dream is likely to stay on hold for a while longer. Unless there was some for sale locally…
Turners North Shore has a selection of six custom built, American made choppers up for tender on behalf of the Crown. Not much is known about their history, they've never been registered in NZ and look to have been in storage for a while. But there's probably never been a better opportunity to snag a custom built chopper at a decent price.
So what are they?
Desperado Chopper
There's not much info on this handsome beast but it appears to be from a respected custom builder in Texas. My guess is that it's a Desperado Pale Rider and they sell new for $32,500USD. That's the thick end of $NZ50k, and that's before shipping and GST and duty and customs charges and… you get what I'm saying.
Ultra Motorcycles Chopper
Ultra Motorcycles are based in Arizona and seem to be well respected builders that have been in the game for a long time. I'm guessing (again) that this is the Groundpoundermodel. Probably worth heaps.
S&S Chopper
S&S appear to be a high performance bike parts supplier so this chopper may be a custom job with S&S parts. I'm not really sure who made it but it looks expensive.
There are 3 others – a Harley Heritage chopper, a Prowler Two-timer and a Badlandz Warpaint Chopper. They are being offered in a private tender. So go and have a look, leave your best price (don't be stingy) and hope you'll be riding home, looking and sounding like a god of thunder. Tender opens this afternoon and closes on Monday 31st August.
Leave a Comment
Please login to comment