Fire up the Ford
Apr 28, 2015
Loading...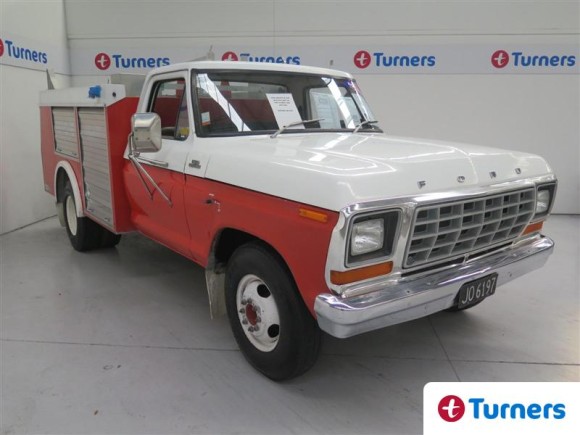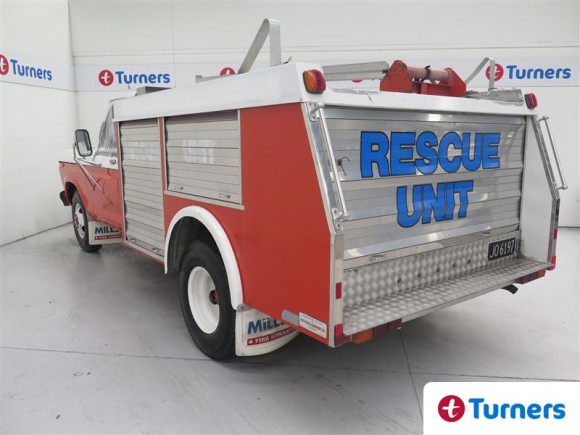 Fire up the Ford
The Turners Christchurch classic vehicle auction is coming up on the 9th May and it features some nice old timers. So far we've looked at the 1970 Beetle and the cool old 53 Ford Customline. Today it's the turn of an old fire truck.
It used to be every kid's dream to become a fireman. Maybe things have changed, maybe they now want to become professional gamers, computer hackers or accountants, but I still reckon kids like a good fire engine. So imagine how popular you'd be – with the kids at least – if you came home in a fire truck. That's parent of the year stuff right there – in the minds of the kids at least – and you could re-live your childhood at the same time. Well the dream could become reality on the 9th May.
What's especially cool about this fire truck is its size. A regular, full noise fire engine is too big to use as a regular ride but this 1979 Ford F350 is no bigger than many Americans' daily commuter. It has a 4.1 litre straight six, 4 speed manual box and has travelled just 40,000kms during its life spent exclusively with the NZ Fire Service. And most importantly, it looks like a cool Tonka toy.
However, not all is rosy in this truck's world. It appears likely that it has a blown head gasket so it needs some love. But parts aren't a problem as the Ford F-Series trucks are as common as Levis and more popular than Taylor Swift in America. In NZ they are scarce and usually only seen on American TV shows about people chasing Big Foot.
There is no reserve on this rescue unit in need of rescue. The highest bidder will win it and their kids will worship them for hours, maybe even days. That's got to make it worthwhile.
Leave a Comment
Please login to comment