The Fabulous Fifties
Apr 23, 2015
Loading...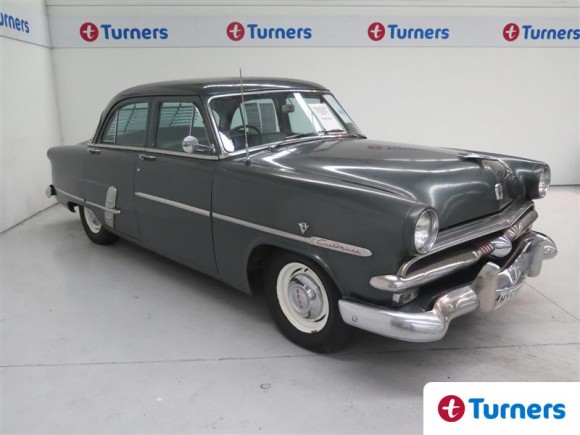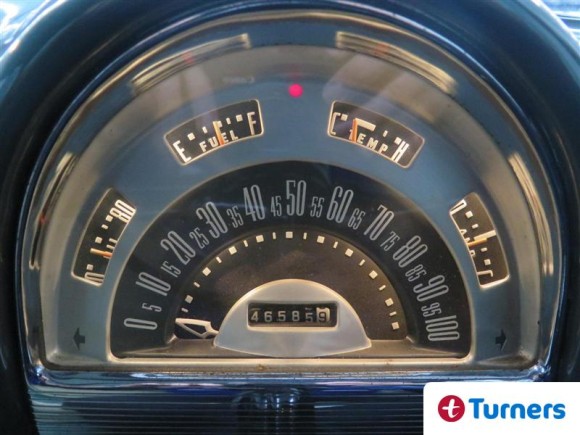 The Fabulous Fifties
In the second blog instalment highlighting vehicles in Turners Christchurch's classic auction on 9th May we look at this classic fifties piece of Americana, a 1953 Ford Customline.
New Zealand, 1953: Godfrey Bowen sets the world sheep shearing record of 456 sheep in 9 hours, almost overshadowing Sir Edmund Hillary's conquering of Everest and Elizabeth II being crowned Queen. And this Ford Customline rolled off the assembly line almost completely unnoticed and started its long journey to NZ roads.
The Customline isn't a flash American muscle car. It isn't particularly rare either. You couldsee the Customline as a quintessentially blue collar American car; tough, unpretentious and hard working. But in Australia (where I suspect this example was assembled) the Customline was considered luxury motoring. Tight import restrictions and a requirement that much of a car's content be locally manufactured meant cars were expensive and hard to get in fifties Australia and NZ. Most of what was available came from England and other parts of Europe but there was always a connection to Ford America and the Customline was a success. The famous Falcon followed shortly after.
While this Customline was built in 1953 it appears from the registration details that it was sold new in NZ in 1956. Now, nearly 60 years later, it's available for you to buy. And there's something about the plain, practical cars from the past that is appealing. Cars like this weren't exclusive they were just part of the everyday fabric of life. Godfrey Bowen probably drove home in something just like this after relieving 456 sheep of their fleeces, and, somehow, that's a nice thought.
The Christchurch Classic auction is being held on Saturday 9th May.
Leave a Comment
Please login to comment