Classic Ducati Auction
Apr 14, 2015
Loading...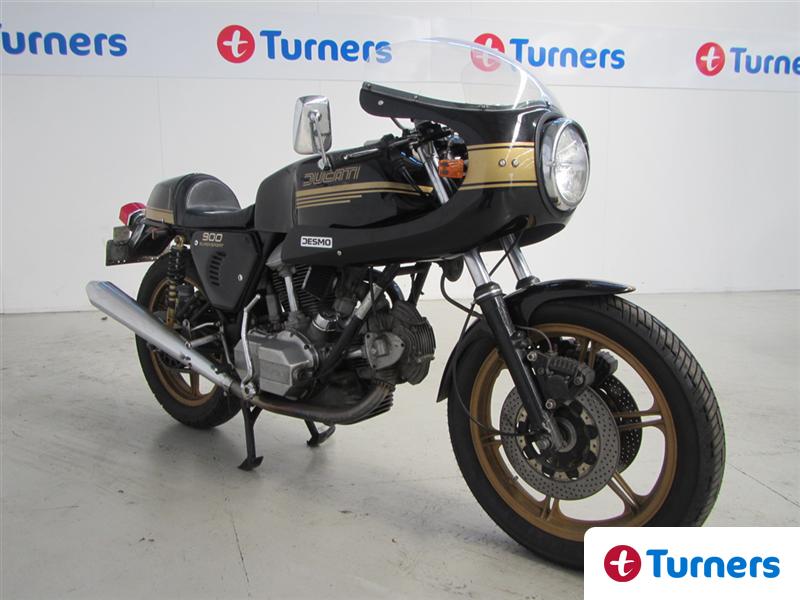 Classic Ducati Auction
You won't find too many of these for sale anywhere. The Ducati 900 Super Sport is like a Ferrari in the two-wheeled world and they're just as collectible. But unlike a Ferrari you don't have to sell your house and children to afford one. And Turners happens to have one being auctioned right now.
This 1983 Ducati 900 Super Sport is being sold on behalf of the Crown so not much is known of its history and the registration is dormant. However, it looks to be in good shape, starts and runs, and, well, where else are you going to find one? And as it was already auctioned once already online, with the winner turning out to be not too genuine, we do have an idea of its worth having previously reached $23,000 in the bidding. However, it will sell this time to the highest bidder and it's currently on the market at $11,000.
The 900 Super Sport was born for the track and in its earlier 750 form was a proven winner. The 1970s had been a tough decade for Ducati and the 900 Super Sport was the sports bike designed to compete with the rising tide of Japanese super bikes and it proved to be a very successful machine. It has an 846cc V-Twin engine, 5-speed transmission and was pretty quick in its day. Ergonomically this bike really forces the rider to assume the crouched racer position so whilst not a super comfortable tourer it is built for speed and racing.
The auction for this very rare machine finishes tomorrow evening. It is located at Turners North Shore so get along and check it out for yourself now. There won't be a third chance this time.
Leave a Comment
Please login to comment