The Desert Sled
Jan 8, 2015
Loading...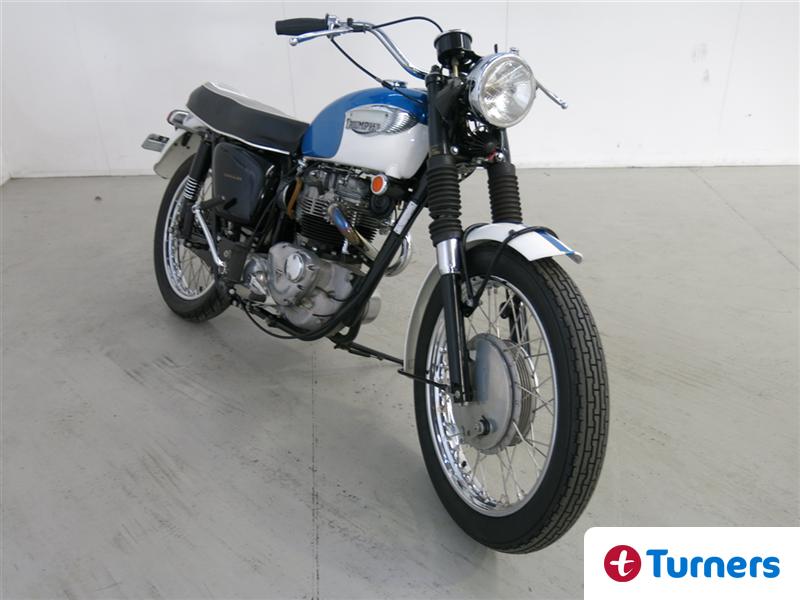 The Desert Sled
1967 was a great year – The Beatles released Sgt Peppers and Magical Mystery Tour, Jimi Hendrix released Are you Experienced and Axis Bold as Love, The Velvet Underground's debut album was released as was The Doors self titled debut as well as their follow up strange Days. In California, hair was long, moustaches were expansive and motorcycles were very cool, as was the mysticism of the desert. Enter the Triumph Trophy TR6C.
The Triumph Trophy TR6 first appeared in 1956 and was particularly popular in America. The competition version was the TR6C and was produced solely for the American distributor to meet the demands of a growing number of desert riders, hence the name "Desert Sled". It was available before 1967 but this was the year production really ramped up to a heady 2042 units.
So the TR6 was not built in huge numbers and the TR6C was limited to a few thousand. And when you consider that the TR6C was essentially an off road machine for hooning around the desert then it's fair to say many are no longer alive. However, Turners North Shore do have a survivor and it's for sale right now. This restored 1967 example has had little use since restoration and as it's a Crown seized bike not much is known of its history. The engine and chassis numbers match so it is a genuine, original machine and the rego is on hold.
This rare American/British classic bike from one of history's best years is being auctioned online right now. The auction closes next Wednesday.
Leave a Comment
Please login to comment