A New Chart Topper
Jan 16, 2015
Loading...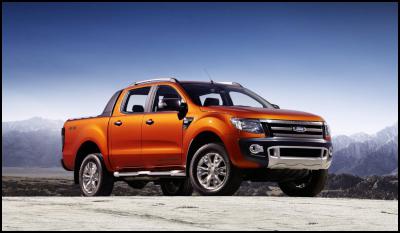 A new chart topper
For 32 years the Toyota Hilux has been like the All Blacks of utes in NZ. In fact the Hilux's record in NZ is even better than the ABs. It was unbeaten in the sales charts since the early 80s but the reign has come to an end at the hands of another giant of the car world – the Ford Ranger
The Hilux proved unbeatable for so long due to its reputation for reliability, incredible resale value and, of course, those Barry Crump adverts. Attributes considered important in cars such as safety, comfort and speed were not needed in a ute, indeed they were probably considered soft options by the hard working tradies and farmers who drove them. But the ute has changed in recent years. It now needs to be tough and good value as well as all the other stuff you expect with a car. And many manufacturers have risen to the challenge, especially Ford with the Ranger.
The Ranger won last year's Autocar overall car of the year award, the first time a ute has achieved this, as well as numerous other high profile awards. It has managed to combine the features of a tough workhorse with the refinements of a comfortable car and packaged it into something that looks pretty good, too. And now they've managed to knock the most successful ute in history off its throne.
Last year Ford sold 6345 Rangers in a big year for new car sales in NZ. It has also set a new benchmark for utes, a benchmark that Toyota and others will have firmly in their sights.
And if you're after a used Ranger, Turners have plenty to choose from. Click here for more.
Leave a Comment
Please login to comment