Halloween Nightmare Car
Oct 31, 2014
Loading...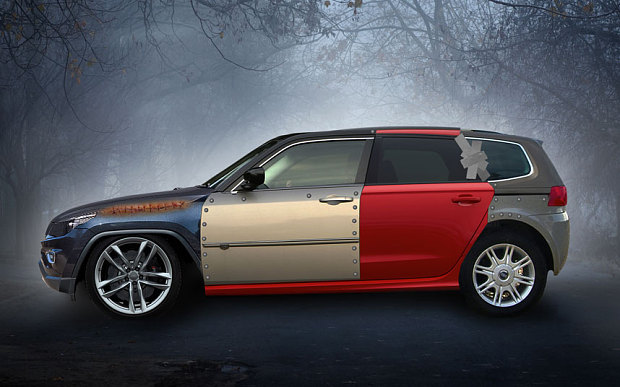 Halloween Nightmare Car
Every car has its weak points, some more than others. British car warranty company, Warranty Direct, has put together a nightmare car based on analysis of its warranty claims just in time for Halloween. The car is made up of the least reliable and most costly components taken from the worst offenders. Sometimes an otherwise reliable car can be let down by one troublesome component. This car is all troublesome components.
The car named 40RR0R is powered by a BMW M5 engine (2004-2011) of which one quarter will require work in any given year. The auto transmission is from Jeep Grand Cherokee (06 –present) of which one in ten will require a trip to the garage in a year. The suspension is provided by the otherwise excellent Audi RS6 (2002-11) two fifths of which will require axle or suspension component work in a year. The electrics come courtesy of the Mercedes Benz R-Class (04-present) with three in every ten experiencing gremlins requiring the help of a specialist. Maybe unsurprisingly, Fiat make an appearance supplying the brakes from their Multipla (99-05) one quarter of which will require attention annually. The Chrysler 300C (05-present) stumps up its wayward steering with a more than ten percent annual fault rate. Scary stuff indeed.
The 40RR0R is a truly terrible car that would cost its owner a fortune in repairs and spend most of its life parked in a mechanic's workshop. At this stage there are no plans to put the 40RR0R into production.
Leave a Comment
Please login to comment