Rolls Royce Bulk Buy
Oct 1, 2014
Loading...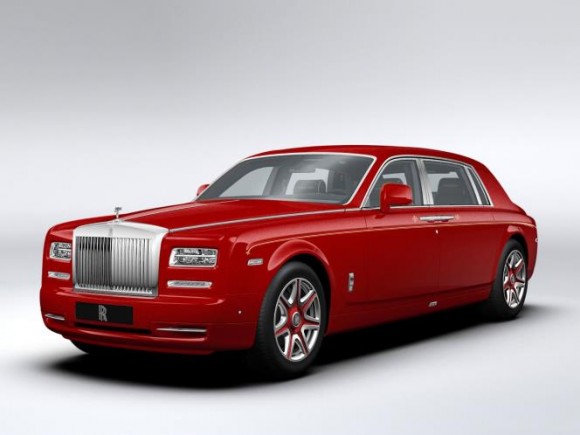 Rolls Royce Bulk Buy
Chinese businessman Stephen Hung is counting on his new Macau based hotel and casino doing a roaring trade after ordering 30 extended wheel base Rolls Royce Phantoms to ferry around his pampered guests. It's the biggest single order of Rolls Royce cars ever and is costing Hung around $25 million. With Macau being just 31 square kilometres in size it will also be the highest density of Rolls Royce cars anywhere in the world with almost one red Phantom per square kilometre.
These Rollers for high rollers will be very special with two of them being the most expensive Phantoms of all time. They will feature actual gold accents on the outside and inside so he should probably be careful where he parks them. The rest of the fleet will come with bespoke red paint to match the hotel Louis XIII colour scheme. It should be noted that the word bespoke is used a lot in the description of these cars – it sounds more exclusive than 'custom' and people with insane amounts of money prefer fancy words and would not step foot in a 'custom' Rolls Royce.
The hotel opens in 2016 so there's plenty of time for the cars to be built. Rolls Royce are also designing the hotel parking for the six metre long behemoths as well as training the drivers. As yet it's not known what the nightly room rate will be in the hotel (that looks like a poorly wrapped gift) but, as they say, if you have to ask you probably can't afford it.
Leave a Comment
Please login to comment