Bargain Buy – 19th May, 2014
May 19, 2014
Loading...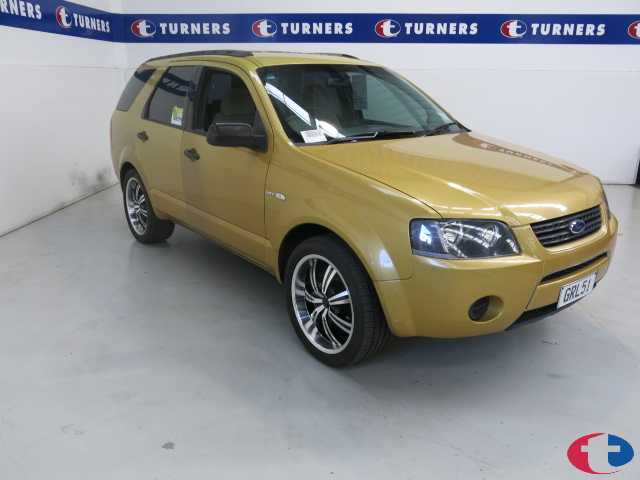 Unoccupied Territory
The price is tasty and the seats are empty just waiting for a noisy family to fill them. This 2005 Ford Territory TX AWD would make a great family car and trailer lugger, it just needs a bit of love and attention. But for an auction estimate of just $6900-$7900 it sure is sitting in bargain (cough) Territory.
Of course the Territory is no lightweight. It's actually pretty heavy, has an old school straight six, 4L engine and all wheel drive. The downside to this is the Territory's appetite for fossil fuel which is fairly insatiable. And there are other problems to consider, too. The mechanical report for this car points out some issues that need to be addressed. The suspension is knocking, the air conditioning/heater fan is noisy and the brake lights stay on. The noisy fan won't be noticed over the sound of fighting children in the back seat but the suspension and brake lights will need to be sorted.
The fetching shade of gold (or whatever interesting name Ford has for it) may not be to everyone's taste but some will love it. The beige interior was not one of Ford's greatest examples of interior design and is reminiscent of a 1970s Austin Maxi, but I've seen worse. It's amazing what you can compromise on when the price is so very right – and the price is VERY right. This Territory won't be unoccupied for long.
The auction is at Turners Tauranga this Wednesday (21st).
Leave a Comment
Please login to comment