Final Falcon photos released
Jul 28, 2014
Loading...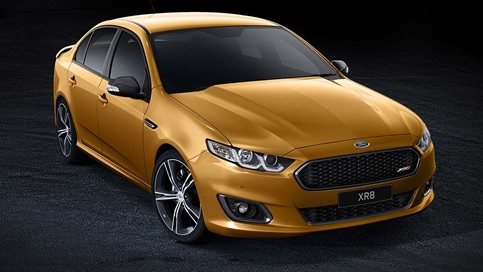 Final Falcon photos released
After 56 years, one of the longest reigns in the automotive world, the Final Falcon is nearly upon us. Australian manufacturing is to cease and the Falcon name written out of the script in 2016. This is the last hurrah.
It's really more of a face lifted version of the current FG but the grill, bonnet and headlights have a strong resemblance to the 2015 Mustang that we'll see here next year. It also shares the distinctive grill style with the Fiesta and Focus who in turn have a strong Aston Martin influence. It's all part of Ford's global DNA program. Ford decided to release photos of the car months before it is due to hit showrooms to quell rumours that they were planning to close their Australian manufacturing facilities early.
So, have Ford succeeded in creating a fitting finale for one of Australia's most popular cars? I'd say so. The FG series was already fairly good looking and the changes, designed to give it a premium look, are pretty easy on the eye. Of course we're only seeing the XR models and the photos will always show it in the best light. Some believe the styling cues taken from the sixth generation Mustang are designed to ready us for that car to be the Falcon's replacement, but I don't think a two door coupe is going to replace the Falcon.
Leave a Comment
Please login to comment