Battered, Bruised and Grateful
Jul 25, 2014
Loading...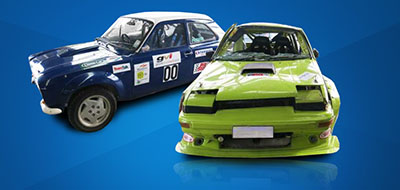 Battered, Bruised and Grateful

Nobody expects to need the services of a rescue helicopter and certainly nobody wants to be in a position to need one. But if you do need to be rescued you'd be happy to see that helicopter coming in to land. And you'd feel even better knowing that you'd donated towards the cost of running it.
This Toyota race car being auctioned by Turners tells the story of gratitude and good will towards the Coromandel Helicopter Trust who rescued the driver after the serious accident that caused all the damage. The owner and his company, Inspired Property, are donating the proceeds of the sale, and the sale of an undamaged Ford Escort race car, to the Coromandel Helicopter Trust. Turners are selling the cars with no commission charges to also help the important cause. And by bidding generously you will also be helping.
The Toyota may be in bad shape but it's a treasure trove of expensive parts and it also comes with the trailer it sits on. But if a running, ready to race, car is what you're looking for then there is this 1969 Mk1 V8 powered Ford Escort. Again, all proceeds are being donated to the helicopter trust.
This is a classic win/win situation. You get a parts car or a complete running race car and get to have heaps of fun whilst also feeling good that you've given money to a charity whose services you hope you will never need, but be incredibly grateful if you do. Meanwhile the owner gets to say thanks and also say goodbye to the reminder of the day he came a cropper and needed a chopper.
These two cars are being auctioned online right now and bidding closes on the 6th August. Both cars are located at Turners Cars Hamilton.
Leave a Comment
Please login to comment