Pickup Something Different
Aug 18, 2014
Loading...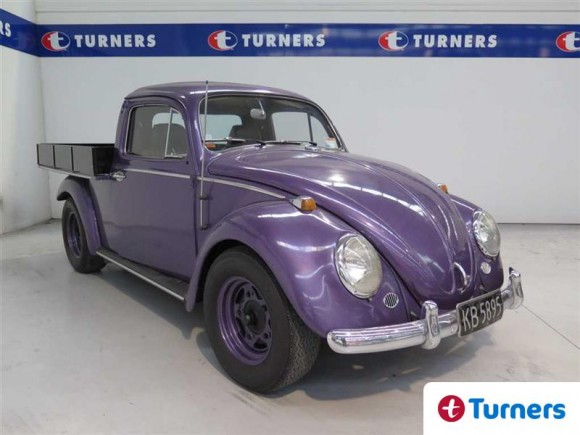 Pickup Something Different
If you don't have a very thick skin then this Volkswagen converted to a pickup might not be for you as it'll no doubt be the subject of a few cruel jokes. It will, however, get you noticed. If getting noticed but not laughed at are you aim then a used Chevrolet Cheyenne might be more your thing.
VW Beetles have been the basis for some pretty cool DIY car projects over the years. The most famous is probably the Beach Buggy which is still popular today. Then there are the not so cool projects like the (not so) Porsche lookalike, the Poraga. To be honest I'm not sure where this Beetle ute sits on the cool scale and it does remind me of Barney the purple dinosaur, but it is unique.
If you are unconvinced by the Beetle pickup but want something that stands out from the sea of Hiluxs and Colorados then the Chev might be more your thing. Of course if you were in America you wouldn't stand out at all in this truck, you'd look like every other pickup driver, but in NZ they aren't so common. The steering wheel is on the wrong side and 4.3l V8 will drink most modern Utes under the table but it's a small price to pay for getting your business noticed
This used VW is being auction tomorrow (19th Aug) at Turners Christchurch and the Chevy pickup is being auctioned at Turners North Shore this Thursday (21st Aug).
Leave a Comment
Please login to comment