Buy My Barina – Classy ad for a Crappy Car
Aug 15, 2014
Loading...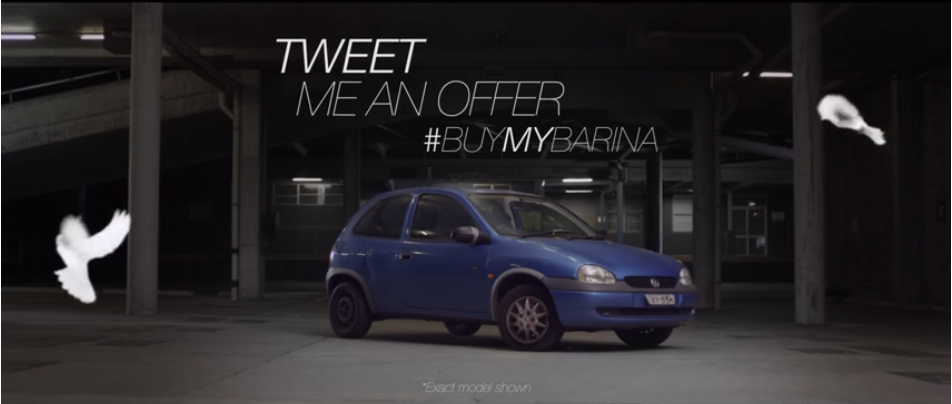 Buy My Barina – Classy ad for a Crappy Car
What do you do when you want to sell your aging wreck of a car? Well most of us take it to Turners or stick it on Trade Me, but if you are an advertising professional there are other options.
David John is an ad guy and his day job involves making boring or just plain crappy products seem exciting and desirable. So when it came to selling his beat up used Holden Barina he knew what to do – take the components of a new Audi or Mercedes commercial and replace the star car with the Barina, making such features as 'matching seats' and '10 months rego' sound as flash as lazer guided cruise control and 8 speed intelligent transmission; simple. But as any good ad man knows, there's more to it than that.
Not only did David make an expensive ad he also created a website and added a charity angle by promising to donate the proceeds of the sale to the Australian Cancer Council. That's a viral advertising trifecta right there. And it worked with the video getting over 1.2 million views and Aussie car insurance giant NRMA Insurance making an offer that couldn't be refused. NRMA won't say what the offer was but said it was less than the price of a new one. They are also not saying what they'll use the car for but I'm sure they'll think of something.
Asked why he made an $8000 advert for a car worth $1000, John said "Honestly because I had the time and I just wanted to show off my skills."
View the video here
Leave a Comment
Please login to comment