The French Collection – The Ultimate Barn Find
Dec 8, 2014
Loading...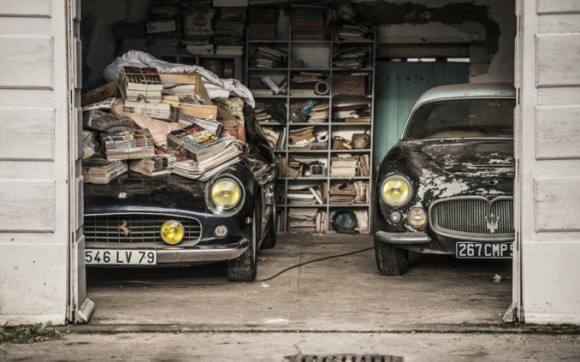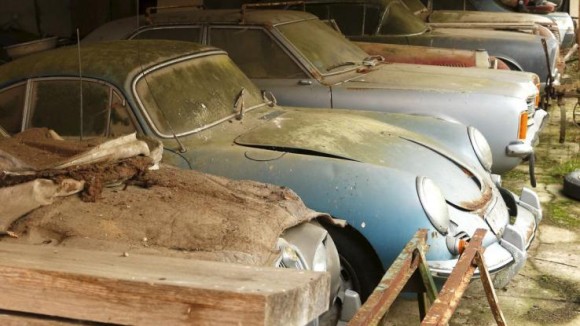 The French Collection – The Ultimate Barn Find
Have you checked Granddad's shed lately? Maybe you should. You never know, maybe he had a thing for collecting Ming pottery or Faberge Eggs or old cars. He could be like the French businessman who collected classic cars back in the 50s, 60s and 70s but never got around to restoring them before dying ten years ago. The family apparently didn't know the cars were worth as much as they are – about $24 million.
The 60 car collection was discovered only three months ago and will be auctioned by French auction house, Artcurial, in February. The cars were owned by a transport magnate by the name of Baillon. He amassed over 200 rare cars but many were sold off in the 70s when his business hit hard times. What remains is pretty amazing though. There are some very rare and desirable cars as well as a Mk3 Cortina. The star of the show will undoubtedly be the Ferrari 250 GT California Spider discovered under a pile of magazines that was once owned by actor Alain Delon. There are apparently even photos of Jane Fonda and Shirley MacLaine in the car back in the day. It is expected to fetch around $20 million.
Usually, car collections like this are known about in the classic car world even if they have sat for years. But this collection is unusual as it was not on anyone's radar. As you can imagine, there is going to be a lot of interest in this auction and the family are in for a pretty sizable and unexpected windfall. Last I checked there was a lawnmower and some rusty garden tools in my shed but I will just double check to be on the safe side.
Leave a Comment
Please login to comment