Maserati Mishap
Jan 31, 2014
Loading...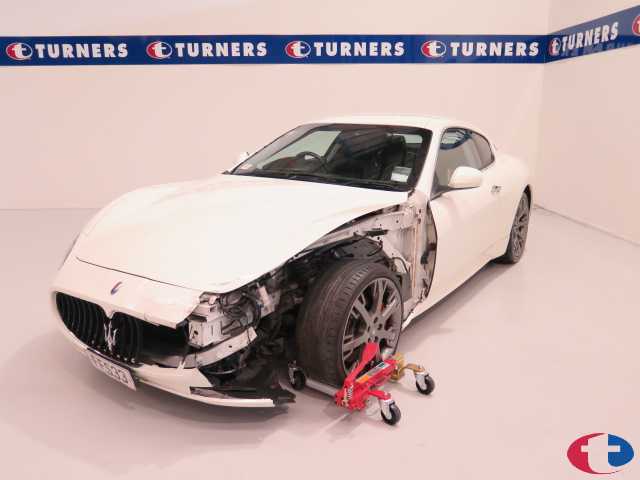 It's been a week of broken luxury sports cars and broken dreams. At the start of the week we reported on the sale of and Aston Martin that had an argument with a lamp post (and lost) and this week we have this rather fetching Maserati Gran Turismo that's had its left front quarter modified by something solid and unfriendly.
The good news with this 2009 Maserati is that the damage is not terminal. However, spare suspension and panel parts are not available at Supercheap Autos and your local wrecker is unlikely to yield anything useful. So maybe you're dab hand with a welder and a hammer or maybe you have a mate at Maserati in Italy who can help. Or maybe you have the parts cluttering up your garage and were about put them out in the inorganic collection. One thing is certain; someone out there can fix this car for a viable price and what's more the car is still registered as the damage is not considered structural.
For the record, here are the numbers on this sexy beast: 433HP, 0-100kph in 4.9 seconds and a top speed of 285kph, although I'm not sure the dolly wheels on the left front corner will handle that performance. In 2009 this car cost more than a house in Napier and the new parts from Maserati to fix it will cost more than a house in Southland. Still, once finished, it'll be cheaper and more comfortable than many houses in Auckland.
The Trade Me auction finishes on Monday 10th February and the reserve is just $1!
And if the Maserati is not raw enough for you then how about this awesome Ford GT40?
Leave a Comment
Please login to comment