$1 Reserve Broken Aston
Jan 24, 2014
Loading...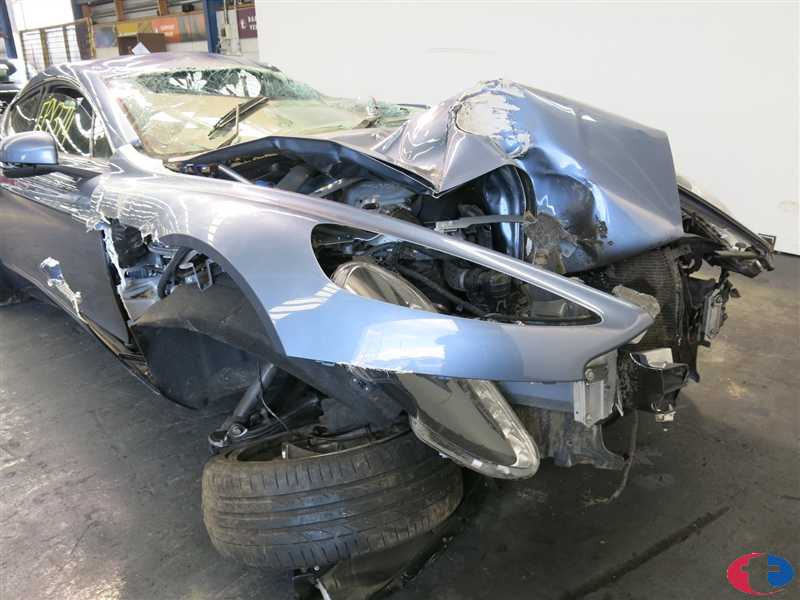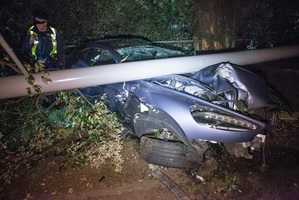 Photo number one is from the NZ Herald (photo SNPA) and photo number 2 is fromTurners damaged vehicle auction in Penrose. If you have a whoops-a-daisy in your $320,000 supercar then the chances are it will end up here.
It won't look as pretty as it once did but it will still draw a crowd and plenty of disparaging remarks about your driving talent from the assembled "experts". That's right, having an off in a ridiculously expensive sports car will be very news worthy . This is worth keeping in mind when you a) buy a supercar and b) when you drive it like a lunatic.
This particular 2010 Aston Martin Rapide met its demise when it got too close and personal to a lamp post outside the Royal Akarana Yacht Club on Tamaki Drive in October. The driver was here on holiday and was driving the car home from a restaurant at 3am when he decided to test his, and the car's limits of high speed cornering. He successfully found the limit and duly exceeded it. He was charged with dangerous driving and drink driving but the drink driving charge was dropped due to a police procedural mistakes. The judge fined him $750 and disqualified him from driving for nine months. He also had to pay $15k for the lamp post.
So, two points; don't drive your high powered, expensive sports car like it's a 1.6 Corolla if you don't want a huge financial headache and to be in the papers. And secondly, if you're after an Aston Martin parts car then you know where to go. Yes, this once beautiful motor is being auctioned on Trade Me with a $1 reserve. And any profits from the sale will be donated by Turners to SADD (students against driving drunk) .
Leave a Comment
Please login to comment