Are our cars getting smaller?
Jan 17, 2014
Loading...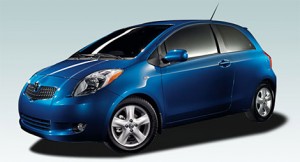 Are our cars getting smaller?
According to Motor Trade association figures, we are moving away from big gas guzzlers and getting behind the wheel of smaller four cylinder cars…and utes.
The figures for the last five years certainly do show a few significant changes in the top ten selling models over the previous five years. Gone are the Ford Falcon and people mover,s such as the Honda Odyssey and the Toyota Estima, and in come the lightweight Toyota Yaris and Mazda 2 and 3.
And it's no surprise when you consider 91 octane petrol has risen by 57 cents a litre in the last five years. In other words, a fifty litre fill up now costs you nearly $30 more than it did at the start of 2009. So it's getting more and more important to make a litre go as far as it can.
The MTA figures are a combination of used imports and new cars so models like the Falcon and Commodore, which don't get imported as used vehicles, rely completely on their new car sales in this survey. Plus, the availability of used models in Japan and import restrictions will have had a bearing on the make up of the top ten. Still, the Commodore's drop from number 3 to number 10 is a good indicator of how the market is changing.
Below are the top 10 sellers (used and new combined) with the models in brackets indicating the models that held those positions in the previous five years. Next to that are the top 10 new car models for 2013.
Leave a Comment
Please login to comment