Bargain Buy – 13th January, 2014
Jan 13, 2014
Loading...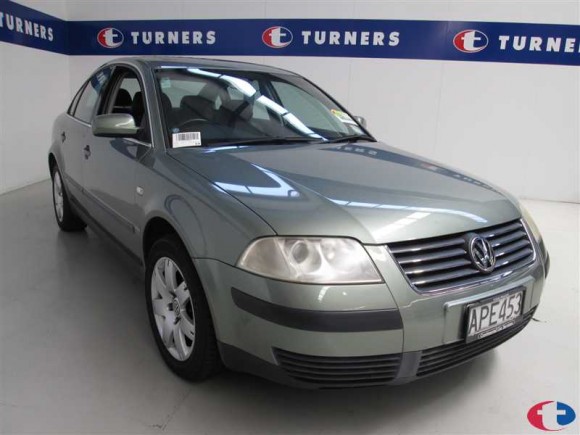 Bargain Buy and Princess Di
This 2002 Volkswagen Passat V5 at Turners North Shore caught my eye this week. It's a NZ new car that has only covered 95,000kms and from the photos looks to be a very well cared for car. You get full leather, ABS, cruise control and full electrics, so pretty close to top of the range twelve years ago.
The V5 model has a five cylinder 2.3l 170hp engine and is technically not a V as in a V6 but more a staggered five or a wiggly five. They are a smooth engine with a cool exhaust note and they pack a reasonable punch.
Ok, so it's a few years old now but this model Passat still looks good today and you'd be hard pressed to find a tidier one. Oh, and did I mention the auction estimate? $2000-$3000! That's a lot of Euro goodness for the price of a Honda scooter. The auction is Tomorrow (14/01) at 6pm.
And for the Princess Diana fans out there, how about the first car Prince Charles bought for her when they first shacked up, I mean when they first started courting? In 1980 the Prince went to the launch of British Leyland's new car, the replacement for the Mini: The Austin Metro. Charles was so impressed he bought a red one for Diana and that car became the most famous car in London for a while. They sold well but I can't see BMW doing new version anytime soon.
This one is a forlorn looking MG version from 1987 but it'd be good for a Di lookalike or an obsessive collector. The car is at Turners Christchurch and will be auctioned tomorrow (14/01) at 6pm
Leave a Comment
Please login to comment