Bargain Buy 2nd September, 2013
Sep 2, 2013
Loading...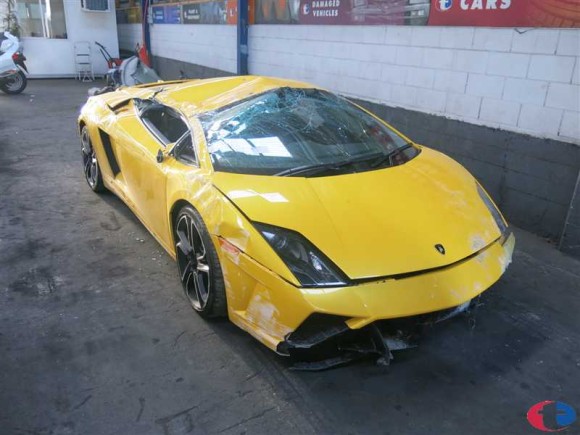 Lambo to the slaughter
Bargain may not be the right term but I'm pretty sure this Lamborghini Gallardo will be cheaper than a new one when it's auctioned later this month.
Details about how the car ended up with a few paint scrapes and dents are sketchy but it no doubt involved perceived driving talent meeting actual driving talent on a tricky piece of road with the traction control turned off. The upshot is this 2012 Gallardo LP560-4 E-Gear AWD is in need of expert attention or a very enthusiastic home panel beater. The car was rolled causing damage to pretty much every panel as well as getting mud, dirt and broken glass throughout the interior which will be a mission to clean.
If you are quite mechanically minded and are pretty handy with a hammer then you could get yourself a real bargain here. The retail price on one of these is $385,000 and for that you get a 5.2l V10 engine that produces a traction breaking 405KW and will hit 100kph from a standstill in 3.9 seconds. Sure this one needs a bit of work before it'll go anywhere without the aid of a tow truck but the potential is there. Or it would make for an interesting garden sculpture.
This ex Italian masterpiece is being auctioned at Turners Damaged vehicle auction in Penrose on September 24th.
Leave a Comment
Please login to comment