Bargain Buy – 27th August, 2013
Aug 27, 2013
Loading...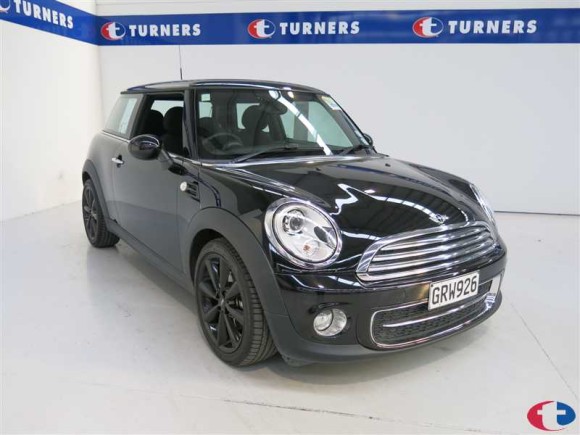 Big Engine, Mini Money
This may be more of a bargain than you think. Turners Car Christchurch has two Mini Cooper diesel hatch backs in auction this Thursday. They are both eight months old with just a handful of kms on the clock. And with an auction estimate of $29,000 – $31,000 that could save you $10k on the new price, which is pretty good, right?
But it gets better because these two cars have the two litre, 143hp diesel engine, not the standard 1.6l, 112hp unit. So unless I'm mistaken that makes these the "SD" model which Mini NZ don't seem to have in the range any more. I'm not sure what the new price was on this model but I'd guess it would've cost another $10k – so now the saving is $20k!
The 2L diesel engine is the biggest in the Mini range and will sprint from 0-100kph in 8.1 seconds and has the low down diesel grunt. It's also pretty frugal with a 5 star fuel efficiency rating as well as all the cool features you get in the Mini range. Plus, because it's NZ new you get 2 years and 4 months of factory warranty to protect you.
The Mini may not be the small, cute and nippy town car it started out as but what you get now is a quick and comfy sports car that'll still make you smile on a winding road but won't wear you out on a long journey.
Both cars are being auctioned this Thursday (29/08) at Turners Cars Christchurch.
Leave a Comment
Please login to comment