Bargain Buy – 16th September, 2013
Sep 16, 2013
Loading...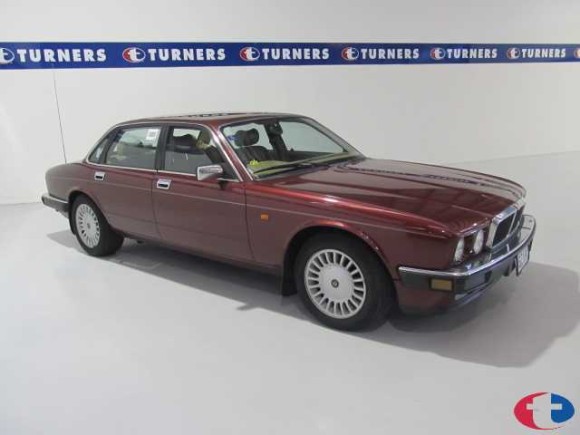 Royal Ride for Peasant Money
Once upon a time this car represented absolute power. The Jaguar XJ12 was for royalty, Prime Ministers and press barons. Now, it seems, you can buy one for less than a Honda Gio scooter.
But here's the thing; the old Jag still looks imposing, grand and exclusive. They may be cheap to buy but few are brave enough to give them a go. Running a twelve cylinder Jaguar is not going to be cheap – the fuel costs are going to be high and the servicing costs even higher. But what you get is a luxury cruiser that stands out from the crowd. You won't look rich but you will look cool and you won't look like a high powered executive but you might look like a rock star that was big in the 80s. People may also wonder whether your mum and dad are in fact a Lord and Lady and maybe you grew up in a crumbling mansion in the country.
This particular Jaguar is a 1994 model that was sold new in NZ and has only covered 132,000km. The auction estimate of $2500 – $3000 is seriously tasty for a car with such good details and even if you can't afford the running costs it'll be fun just to sit in it while it's parked in your driveway while you inhale the smell of the soft English leather.
This Jag is being auctioned at Turners Cars Penrose this Wednesday (18/09).
Leave a Comment
Please login to comment