Loading...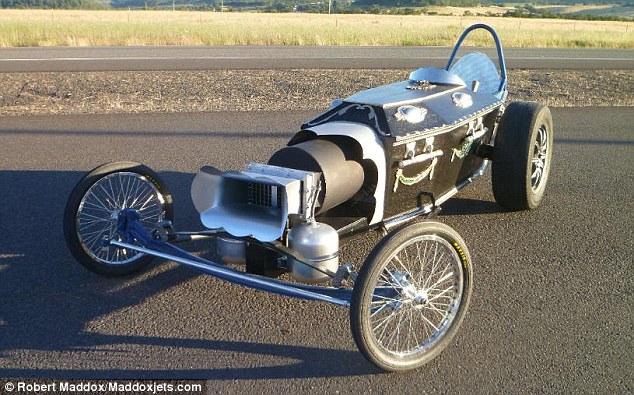 Based on the way some people drive, a coffin car seems like a good idea; saves all the double handling on the way to the grave. American designer and builder, Robert Maddox, has turned this strange fantasy into reality, with jet power.
Inspired by Grandpa Munster's Dragula coffin car from the Munters TV show, Maddox figured the world needed a jet powered coffin. So he made one, in a month, to go with his other creations such as a jet powered skateboard, jet powered vintage bicycle and, of course, a jet powered motorcycle.
The coffin will accelerate for 0 – 100kph in 9 seconds and weighs just 136kgs. That may not be fast for a supercar but for a coffin it's got to be pretty scary. If you need any reminding of the consequences of crashing you just need to take a look around you.
And if you thought this was a one-off creation, think again. If you want your own quick coffin Maddox will sell you the plans and a pulse jet engine. It's no eco coffin but if you're looking to get to your grave early this is the coffin for you.
Leave a Comment
Please login to comment