Bargain Buy Blog – 12 November, 2013
Nov 12, 2013
Loading...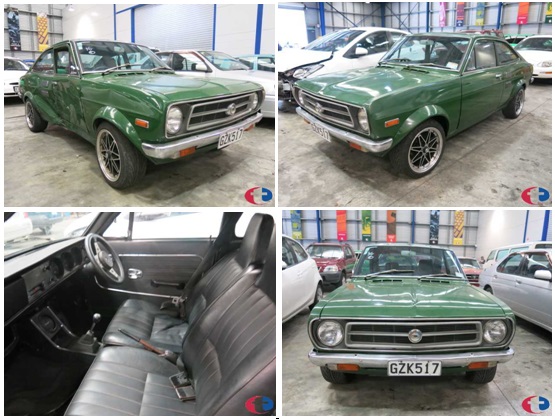 Datsun in Distress
It's a hard road trying to find the perfect Datsun 1200 coupe and it would be fair to say that this isn't it. But as my Mum used to say, beggars can't be choosers.
Before it had a meeting with something quite solid on the right side, this 1973 coupe looked like it was a good one. The interior is especially neat and tidy and looks original. Obviously the wheels and flared guards are not original but the 1200cc engine is there and the car runs and drives still. Just how economically viable it would be to repair this gem is beyond me but at very least it's got to be an amazing source of parts or a race/rally car project.
The Datsun 1200 B110 was hugely popular in NZ and they were assembled here in large numbers. Nissan NZ kept marketing the 1200 here well into 1974 as it was unsure how NZers would react to the new 120Y. Good call I reckon. They were popular rally cars and circuit racers here and they still have a cult following today. As with most cars from the seventies rust, neglect and bad drivers mean there are few of these left. Surely you can save this one from oblivion.
If you're excited by this, and I know you are, then you better get to Turners Damaged vehicle auction in Welington Tomorrow at 10am (13 Nov).
Leave a Comment
Please login to comment