Website of the week - KaleCoauto – car parts you really need
Nov 15, 2013
Loading...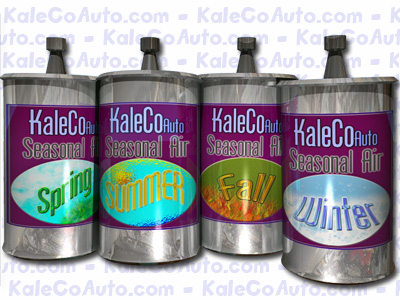 Website of the week - KaleCoauto – car parts you really need
It's a bit like Supercheap Autos but funnier. KaleCoauto has a range of products that, like Repco and Supercheap, sound really good and you can imagine some people actually buying them.
For the car nut that has everything, and will buy absolutely anything, how about an engine oil bypass kit to stop expensive engine oil getting dirty in your engine? Or blinker fluid for your sluggish indicators (apparently the factory fluid should be changed every 150,000 blinks). And how about seasonal tyre air? – "Everyone knows that temperature can have a great impact in your tire pressure. This is why you absolutely should use the correct air for your tires!" It seems so obvious.
Performance parts are really popular of course, but you do sometimes wonder whether they actually have much effect. Not with these products though. Take the radiator insulator– It cuts down heat loss which saps horsepower. Or cross drilled brake lines – exposing hot brake fluid to cool air and improving stopping distances.
There are also practical items too. Porcupine seat covers are designed for those who are little more adventurous and are guaranteed for two years and the left handed metric screwdriver which is great for undoing screws on the right side of the vehicle.
And they think of cyclists as well. The friendly cat's paw is for letting drivers know if they are passing within three feet of you on your bike – "Simply attach the clamp side to your bicycle and extend the telescoping Cat's Paw. This extends to exactly 2ft 11 and 7/8ths inches. If a motorist passes too close, the spring-loaded Cat's Paw will gently brush the paint of the vehicle and emit a high pitched squealing sound as the (user replaceable!) friendship-blades run across the paint! The motorist will know immediately they are too close, and give you a friendly wave. Whew! Accident avoided."
There are plenty more to peruse on their website. What better way to spend a boring Friday at work?
Leave a Comment
Please login to comment